An 80-year-old man was killed Sunday when the light car he was driving the wrong way along the Kanetsu Expressway in Gunma Prefecture collided with an oncoming car.
According to police, the accident occurred at around 2:30 p.m. Police said Yutaka Tsukui was driving the wrong way at about 100 kilometers per hour on a two-lane stretch of the expressway near the Akagi Interchange in Shibukawa, Fuji TV reported. Dash cam footage from several vehicles in the left lane showed Tsukui's car approach them from the front in the right lane and go by them before the accident.
After a few minutes, Tsukui's car collided with another car carrying a man and a woman. Tsukui was taken to hospital where he was pronounced dead due to severe head injuries. A 74-year-old man and his 72-year-old wife in the other car suffered light injuries.
関越自動車道を約100キロのスピードで逆走して乗用車と正面衝突、死亡した80歳の男性は足が悪く、近所の人は車の運転は控えた方がいいと話していたということです。  猛スピードで走る軽自動車。高速道路の下り車線を逆走しています。そして、逆走していた軽自動車は乗用車と正面衝突。この事故で、逆走車を運転していた80歳の男性が死亡、乗用車を運転していた70代の男女も重軽傷です。80歳の男性は一体なぜ、高速道路を逆走していたのでしょうか。  事故が起こったのは関越道下りの昭和インターチェンジと赤城インターチェンジの間です。逆走がどの位置から始まったかはまだ分かっていませんが、その区間には赤城高原サービスエリアがあります。実は、このサービスエリアは入り口も出口も同じ方向にあるという特徴があります。間違えて入り口の方から本線に入ってしまったのでしょうか。進入禁止の標識を見落としたのでしょうか。親族によりますと、80歳男性は10年ほど前から足が悪くなり、それ以降は車で遠出することはなかったそうです。80歳男性の近所の住民は2週間前の出来事をこう語ります。  逆走した男性の近所の住民:「ガス欠で(車が)止まっちゃったんですよ。2人で押してあげたんですけど、その時にもうハンドルをやっと持つ感じだったですね。全くガス欠にも気付かなかったみたい。(免許を)返納した方がいいんじゃないと遠い親戚の方にそう言いました」  映像を撮影した人によりますと、事故現場から約4キロ離れた赤城高原サービスエリア付近から逆走車を目撃したということです。この赤城高原サービスエリアでは、実は事故の少し前に入り口付近から大きなクラクションが聞こえたそうです。あくまで可能性ですが、問題の車はサービスエリアを出る際に出口ではなく、間違って入り口から本線に戻って逆走したことも考えられます。警察は防犯カメラを解析するなど進入経路を特定する方針です。
Jun 04
Two Yomiuri Giants players have tested positive for the novel coronavirus, the Central League team announced Wednesday, casting a shadow over Nippon Professional Baseball's plan to start the 2020 season on June 19.
(Japan Today)
Jun 04
Japan has reported 31 new confirmed COVID-19 cases with the total reaching 17,031, according to the latest figures from the health ministry and local authorities on Wednesday.
(china.org.cn)
Jun 04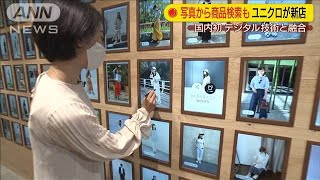 Japanese casual clothing chain Uniqlo will open a new outlet Friday in Tokyo's Harajuku neighborhood, marking a homecoming eight years in the making to the city's vibrant hub for youth fashion.
(Nikkei)
Jun 03
Japan's Prime Minister Abe Shinzo has effectively given up on plans to change the start of the nation's school year from April to September.
(NHK)
Jun 03
A hearing at a Tokyo court was suspended for hours on Tuesday after defense lawyers refused to wear face masks.
(NHK)
Jun 03
Japan approved Tuesday a PCR coronavirus test using saliva, which is much safer and easier compared with the currently dominant method, which collects mucus from the back part of the nose.
(Japan Times)
Jun 03
Experts in Japan are calling on people to use face masks cautiously in the summer when the risk of heatstroke increases.
(NHK)
Jun 02
Japan is considering easing entry bans on people from four Asia-Pacific countries where coronavirus infections are now apparently under control.
(NHK)
Jun 02
Regulations to protect workers in Japan from abusive bosses and colleagues took effect Monday to criticism that it only provides a road map to desk-bound bullies.
(Nikkei)
Jun 02
Many tourist spots across Japan reopened Monday, a week after the full lifting of a state of emergency, with precautions in place against the novel coronavirus amid growing concern over a second wave of infections.
(Kyodo)
---