In a country where customer service is a point of pride, Amazon Japan is challenging the status quo by daring to leave packages at the door.
Amazon is aiming to offer the option nationwide next year through Japan's postal service, which operates 24,000 post stations across the country. The company has been testing the service since February in areas where it has its own delivery networks, allowing customers the option to have packages dropped off at their doors or garages.
Most packages in Japan need to be delivered in person, meaning about 20% require multiple attempts. This translates to about 90,000 additional workers a year -- a heavy burden in a nation reeling from labor shortages.
As part of the drop-off service, Japan Post will have deliverers take photos of the packages at their drop-off locations. They will then be sent to recipients through an app or email.
If packages are stolen or damaged after delivery, Amazon will issue a refund or a replacement item. The company will also work to allay customer concerns about drop-off deliveries, like the risk of theft and the visibility of shipping labels.
Amazon Japan wants to start leaving packages at the door across the country next year.
In New York, for example, 90,000 packages reportedly disappear every day, according to the New York Times. People are installing doorbell cameras and larger mailboxes that can fit boxes to prevent theft, while Amazon offers real-time tracking so recipients can be at home when packages arrive.
While drop-off deliveries are common in markets like the U.S. and China, they are still unusual in Japan. In March, Japan Post became the first big shipping company in the country to offer the option. But the service is struggling to gain traction over questions of who would be responsible in case of theft or damages.
Jan 23
A group of merchants on Rakuten Inc's online shopping mall on Wednesday submitted a petition with some 4,000 signatures to the Japan Fair Trade Commission, asking it to investigate the e-commerce giant's planned "free shipping" policy.
(Japan Today)
Jan 21
Mitsubishi Electric says it was the victim of a major cyberattack last year. It says personal data of over 8,000 people as well as corporate information may have leaked.
(NHK)
Jan 20
The founder of retail giant Lotte Holdings has died.
(NHK)
Jan 19
Fears are mounting that a new coronavirus identified in China may spread, not only infecting humans but also hurting the world's second-biggest economy, which already is beset by a trade war with the United States.
(Japan Times)
Jan 19
Netflix, the streaming service that has shaken up Hollywood, has unleashed its brand of big-budget disruption in Japan's TV industry.
(Nikkei)
Jan 19
Toshiba Corporation says it has confirmed that there were irregularities involving fictitious transactions at a subsidiary. The manufacturer is in the process of reconstructing its business.
(NHK)
Jan 18
Japan's SoftBank Group Corp. has offered to invest between $30 billion and $40 billion in the development of the new Indonesian capital on Borneo Island, a close aide of President Joko "Jokowi" Widodo said Friday.
(Kyodo)
Jan 18
Carlos Ghosn, the former Nissan Motor chairman-turned-fugitive, strongly implied to French media that Japanese people aided his epic escape.
(Nikkei)
Jan 17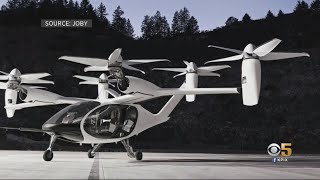 Toyota Motor Co. is investing $394 million (¥43.3 billion) in Joby Aviation, one of a handful of companies working toward the seemingly implausible goal of making electric air taxis that shuttle people over gridlocked highways and city streets.
(Japan Times)
Jan 17
On a chilly evening last month, tens of thousands of people gathered at the Saitama Super Arena near Tokyo, one of Japan's biggest live music venues. People of all ages were thrilled to witness rock legends in action: Ireland's U2.
(Nikkei)
---