Police referred a 17-year-old high school student and two men to prosecutors on Tuesday over their alleged involvement in the online trading of uranium in violation of Japanese law regulating nuclear materials.
The male teenager from Tokyo and a 61-year-old pharmacist in Ibaraki Prefecture are suspected of purchasing the chemicals from a 24-year-old temporary worker in Nagano Prefecture on an online auction site between October 2017 and January 2018, the Metropolitan Police Department said.
The purchasers paid between 5,000 yen and 30,000 yen for uranium substances that emitted minute amounts of radiation, the police said.
According to investigative sources, the temporary worker sold small amounts of depleted uranium and natural uranium in glass tubes on a Yahoo online auction site, and has told the police he purchased the uranium through an overseas website.
Japan's laws on nuclear materials ban people other than approved businesses and organizations from trading nuclear fuel materials such as high-grade uranium.
All three have admitted to the charges and said they were motivated by an interest in chemistry and had no intention to use the materials for any unlawful purposes, the sources said.
Jan 23
A woman and three children were found stabbed to death in a car in a park in Iwaki, Fukushima Prefecture, on Wednesday morning.
(Japan Today)
Jan 23
The last train schedules in and around the Japanese capital will be extended by up to two hours during the Tokyo 2020 Olympic Games.
(NHK)
Jan 23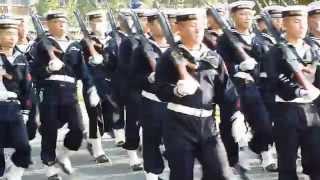 The first female student was admitted to Japan's national naval submarine academy Wednesday after the end of a ban on women on the country's submarines.
(Japan Times)
Jan 23
The smelt fishing season has begun at last on a frozen lake in Gunma Prefecture, central Japan. It started 10 days later than usual because of higher temperatures.
(NHK)
Jan 22
Dangerous stunt by Japanese civil servant gets slammed online.
(soranews24.com)
Jan 22
Japanese Environment Minister Shinjiro Koizumi has called into question Japan's financing of a coal-fired power plant in Vietnam.
(NHK)
Jan 21
Quarantine officials at a port near Tokyo have conducted a drill aimed at preventing the new coronavirus linked to a pneumonia outbreak in China from spreading in Japan.
(NHK)
Jan 21
Online streaming has been very good for the anime industry, opening flows of revenue both domestic and international by delivering the product to ravenous fans in the fastest manner possible. For a while, though, it looked like Studio Ghibli was going to stick to its "physical media-only" policy until the end of time.
(soranews24.com)
Jan 20
Japan will start issuing passports featuring art by ukiyoe master Katsushika Hokusai for people applying as early as February.
(NHK)
Jan 20
The agriculture ministry will propose a new law aimed at preventing the smuggling of genetic materials, such as fertilized eggs and semen, related to wagyu cattle to other countries.
(Japan Times)
---