Foreigners are descending upon the northern Japanese ski resort of Niseko in droves, lured by not only its renowned powder snow, but also land prices that remain remarkably affordable even after sharp rises in recent years.
Along an icy road near the slopes sit nine brand-new condominiums with wooden walls and large windows. Upon opening the door to one, the eye is drawn to a high ceiling and a broad spiral staircase.
Stepping inside the wide-open space reveals a two-floor living area that can accommodate 14 people dining together. The five-bedroom residence features indoor and outdoor baths with a view of the snowy white peak of Mount Yotei, Hokkaido's answer to Mount Fuji.
"These condos were finished only a year ago," said Kojiro Morihiro, head of sales management at a local real estate brokerage.
Even with prices in the 300 million to 500 million yen ($2.8 million to $4.6 million) range, six of the nine units have already been sold to buyers in Hong Kong and elsewhere in Asia, to be used as vacation homes or rented to guests for the equivalent of thousands of dollars a night.
Land prices in one district of the town of Kutchan, which is part of Niseko, surged 66.7% this year, according to prefectural data, logging the fastest rise in the country for a fourth year running.
Yet as ski resorts go, Niseko is a bargain by global standards. The area ranked only 31st in prime residential land prices in British real estate services company Savills' annual Ski Report, with an average price of 8,139 euros ($9,000) per sq. meter in October.
This was more than 60% cheaper than Courchevel 1850 in the French Alps, which led the list at 23,030 euros. U.S. resort Aspen placed second, while destinations in Switzerland, Austria and France claimed most of the other top slots.
And returns on investment in Niseko properties can reach 7% in good times, according to a local real estate company -- better than the global average of around 5% for ski resorts. This combination makes the area an attractive bet for investors.
Jan 23
A group of merchants on Rakuten Inc's online shopping mall on Wednesday submitted a petition with some 4,000 signatures to the Japan Fair Trade Commission, asking it to investigate the e-commerce giant's planned "free shipping" policy.
(Japan Today)
Jan 21
Mitsubishi Electric says it was the victim of a major cyberattack last year. It says personal data of over 8,000 people as well as corporate information may have leaked.
(NHK)
Jan 20
The founder of retail giant Lotte Holdings has died.
(NHK)
Jan 19
Fears are mounting that a new coronavirus identified in China may spread, not only infecting humans but also hurting the world's second-biggest economy, which already is beset by a trade war with the United States.
(Japan Times)
Jan 19
Netflix, the streaming service that has shaken up Hollywood, has unleashed its brand of big-budget disruption in Japan's TV industry.
(Nikkei)
Jan 19
Toshiba Corporation says it has confirmed that there were irregularities involving fictitious transactions at a subsidiary. The manufacturer is in the process of reconstructing its business.
(NHK)
Jan 18
Japan's SoftBank Group Corp. has offered to invest between $30 billion and $40 billion in the development of the new Indonesian capital on Borneo Island, a close aide of President Joko "Jokowi" Widodo said Friday.
(Kyodo)
Jan 18
Carlos Ghosn, the former Nissan Motor chairman-turned-fugitive, strongly implied to French media that Japanese people aided his epic escape.
(Nikkei)
Jan 17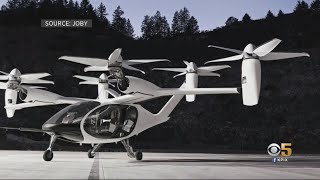 Toyota Motor Co. is investing $394 million (¥43.3 billion) in Joby Aviation, one of a handful of companies working toward the seemingly implausible goal of making electric air taxis that shuttle people over gridlocked highways and city streets.
(Japan Times)
Jan 17
On a chilly evening last month, tens of thousands of people gathered at the Saitama Super Arena near Tokyo, one of Japan's biggest live music venues. People of all ages were thrilled to witness rock legends in action: Ireland's U2.
(Nikkei)
---