Japanese Prime Minister Shinzo Abe held talks with Chinese President Xi Jinping in Beijing on Monday evening.
At the start of the talks, Abe said he highly appreciates the ongoing high-level mutual visits between the two countries.
He stressed he regards Xi's state visit to Japan next spring as an important milestone in bilateral relations, adding that he hopes to make the visit meaningful to establish relations for a new era.
Xi said both China and Japan have worked hard to develop good relations over the past year. He also said they now have an opportunity to further advance those relations.
He expressed his hope to closely communicate with Abe to strengthen political leadership and to elevate China-Japan relations to a new level.
Details of the talks have yet to be released, but the leaders are believed to have discussed North Korea. Pyongyang has been acting provocatively ahead of its self-imposed year-end deadline for US concessions on denuclearization talks.
Abe is believed to have sought China's cooperation toward an early return of Japanese detainees in China, a prompt lifting of import controls on Japanese foods, and maritime security in the East China Sea.
On Tuesday, Abe will travel to Chengdu, Sichuan Province, to attend talks with Chinese Premier Li Keqiang and South Korean President Moon Jae-in.
Mar 29
Prime Minister Shinzo Abe gave the nation a dire warning Saturday that it could see its hospitals overwhelmed and the death toll skyrocket if the coronavirus gets out of control, but pledged to draw up an economic relief package even bigger than the one used to sustain the economy during the 2008 global financial crisis.
(Japan Times)
Mar 28
Japanese Prime Minister Shinzo Abe has dismissed criticism of his wife attending a gathering to view cherry blossoms at a time when such a meeting is not recommended because of the threat of the coronavirus.
(NHK)
Mar 28
Prime Minister Shinzo Abe has warned that Japan's economy would be hard hit if Tokyo is locked down due to the coronavirus.
(NHK)
Mar 28
The health ministry said Friday 92 passengers and crew members aboard a flight from Chicago to Narita airport near Tokyo were allowed to enter Japan without being asked to self-isolate for 14 days and refrain from using public transport.
(Japan Today)
Mar 27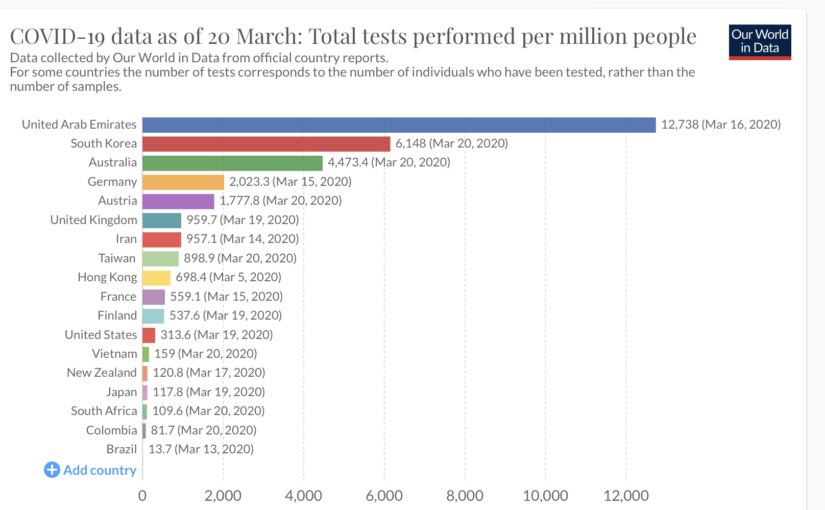 Germany has decided that saving lives is more important than saving face. In a rather undiplomatic letter to German citizens in Japan posted on the Embassy Of Germany's web site on March 24, the embassy did not mince words in discussing Japan's poor handling of coronavirus testing. It warns that we should assume there are a high number of unreported carriers.
(japansubculture.com)
Mar 27
On Wednesday night, Tokyo Governor Yuriko Koike asked residents of Japan's capital to remain home as much as possible over the coming weekend in order to minimize the spread of the coronavirus. Now, one day after Tokyoites were told to stay in their homes, people in all four of its neighboring prefectures are being told to stay out of the city.
(soranews24.com)
Mar 26
Tokyo governor is calling on residents in the city to stay home this coming weekend unless they absolutely need to go out.
(NHK)
Mar 24
Prime Minister Shinzo Abe and International Olympic Committee President Thomas Bach agreed Tuesday to postpone this summer's Tokyo Olympics for one year due to the coronavirus pandemic, the Japanese leader said.
(NHK)
Mar 24
The head of the Tokyo Olympic organizing committee has indicated that it would consider the possibility of postponing the games as the coronavirus continues to spread around the world.
(NHK)
Mar 21
Japanese and U.S. foreign ministers on Friday agreed to closely cooperate in dealing with the coronavirus outbreak, recognizing the need to enact border controls for a certain period of time to address the global health crisis.
(Kyodo)
---