NHK has learned that a Japanese lawmaker arrested for allegedly taking bribes from a Chinese company is suspected of having received cash worth about 27,000 dollars on the day the Diet was dissolved for a snap election in 2017.
Tokyo prosecutors arrested Tsukasa Akimoto on Wednesday on charges that include taking bribes from the Chinese company, 500.com. The company was seeking to enter Japan's integrated resort business, which includes casinos.
At the time of the alleged bribery, Akimoto was state minister at the Cabinet Office and the tourism ministry.
Sources say Akimoto is suspected of having received money in a paper bag on September 28, 2017, at his office in the Lower House office building. They say it was handed to him by Masahiko Konno, an adviser to the Chinese firm.
The prosecutors suspect that the bribe was a donation to his campaign.
A lawyer who met Akimoto said he denies the allegations.
Jan 23
A woman and three children were found stabbed to death in a car in a park in Iwaki, Fukushima Prefecture, on Wednesday morning.
(Japan Today)
Jan 23
The last train schedules in and around the Japanese capital will be extended by up to two hours during the Tokyo 2020 Olympic Games.
(NHK)
Jan 23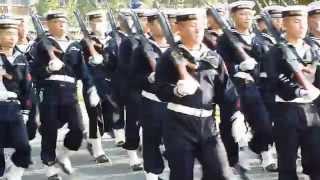 The first female student was admitted to Japan's national naval submarine academy Wednesday after the end of a ban on women on the country's submarines.
(Japan Times)
Jan 23
The smelt fishing season has begun at last on a frozen lake in Gunma Prefecture, central Japan. It started 10 days later than usual because of higher temperatures.
(NHK)
Jan 22
Dangerous stunt by Japanese civil servant gets slammed online.
(soranews24.com)
Jan 22
Japanese Environment Minister Shinjiro Koizumi has called into question Japan's financing of a coal-fired power plant in Vietnam.
(NHK)
Jan 21
Quarantine officials at a port near Tokyo have conducted a drill aimed at preventing the new coronavirus linked to a pneumonia outbreak in China from spreading in Japan.
(NHK)
Jan 21
Online streaming has been very good for the anime industry, opening flows of revenue both domestic and international by delivering the product to ravenous fans in the fastest manner possible. For a while, though, it looked like Studio Ghibli was going to stick to its "physical media-only" policy until the end of time.
(soranews24.com)
Jan 20
Japan will start issuing passports featuring art by ukiyoe master Katsushika Hokusai for people applying as early as February.
(NHK)
Jan 20
The agriculture ministry will propose a new law aimed at preventing the smuggling of genetic materials, such as fertilized eggs and semen, related to wagyu cattle to other countries.
(Japan Times)
---