The arrest Wednesday of a former state minister in charge of the government's policy on integrated casino resorts has brought about another scandal for the administration of Prime Minister Shinzo Abe and dealt a blow to one of the key aspects of the ruling party's economic growth strategy.
House of Representatives lawmaker Tsukasa Akimoto, 48, of Abe's ruling Liberal Democratic Party, was apprehended on suspicion of receiving ¥3.7 million in bribes from Chinese gambling operator 500.com Ltd.
Sources familiar with the matter said Thursday that he is suspected of receiving ¥3 million in cash from the Chinese gambling operator on Sept. 28, 2017, the day the Lower House was dissolved for a snap election, as support for his election campaign.
Prosecutors allege Akimoto, who had been working as a member of the Diet's suprapartisan integrated resort promotion group launched in 2010, traveled to Hokkaido in February last year at the invitation of the Chinese firm and that expenses for the trip, amounting to around ¥700,000, were provided by the company.
The Diet enacted an integrated resort promotion law in December 2016, after the legislation cleared a related Lower House committee chaired by Akimoto, despite concerns about a possible rise in gambling addiction among the public and the potential for money to be laundered through casinos.
Mar 29
Prime Minister Shinzo Abe gave the nation a dire warning Saturday that it could see its hospitals overwhelmed and the death toll skyrocket if the coronavirus gets out of control, but pledged to draw up an economic relief package even bigger than the one used to sustain the economy during the 2008 global financial crisis.
(Japan Times)
Mar 28
Japanese Prime Minister Shinzo Abe has dismissed criticism of his wife attending a gathering to view cherry blossoms at a time when such a meeting is not recommended because of the threat of the coronavirus.
(NHK)
Mar 28
Prime Minister Shinzo Abe has warned that Japan's economy would be hard hit if Tokyo is locked down due to the coronavirus.
(NHK)
Mar 28
The health ministry said Friday 92 passengers and crew members aboard a flight from Chicago to Narita airport near Tokyo were allowed to enter Japan without being asked to self-isolate for 14 days and refrain from using public transport.
(Japan Today)
Mar 27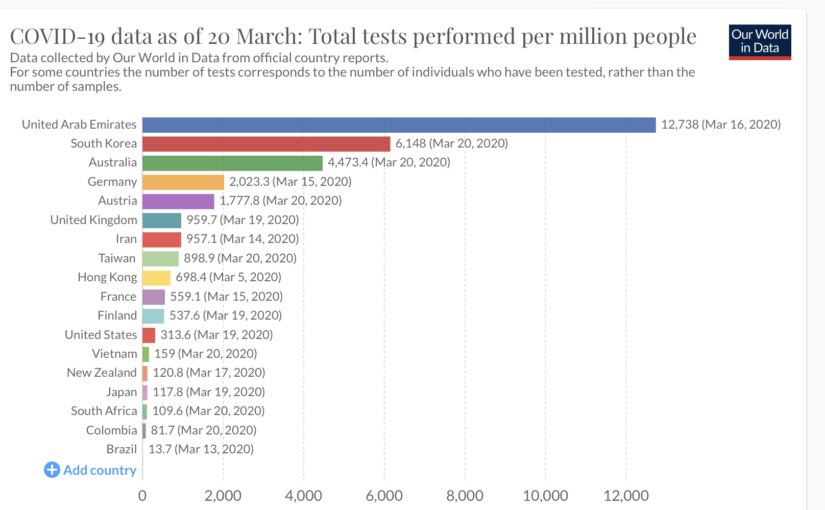 Germany has decided that saving lives is more important than saving face. In a rather undiplomatic letter to German citizens in Japan posted on the Embassy Of Germany's web site on March 24, the embassy did not mince words in discussing Japan's poor handling of coronavirus testing. It warns that we should assume there are a high number of unreported carriers.
(japansubculture.com)
Mar 27
On Wednesday night, Tokyo Governor Yuriko Koike asked residents of Japan's capital to remain home as much as possible over the coming weekend in order to minimize the spread of the coronavirus. Now, one day after Tokyoites were told to stay in their homes, people in all four of its neighboring prefectures are being told to stay out of the city.
(soranews24.com)
Mar 26
Tokyo governor is calling on residents in the city to stay home this coming weekend unless they absolutely need to go out.
(NHK)
Mar 24
Prime Minister Shinzo Abe and International Olympic Committee President Thomas Bach agreed Tuesday to postpone this summer's Tokyo Olympics for one year due to the coronavirus pandemic, the Japanese leader said.
(NHK)
Mar 24
The head of the Tokyo Olympic organizing committee has indicated that it would consider the possibility of postponing the games as the coronavirus continues to spread around the world.
(NHK)
Mar 21
Japanese and U.S. foreign ministers on Friday agreed to closely cooperate in dealing with the coronavirus outbreak, recognizing the need to enact border controls for a certain period of time to address the global health crisis.
(Kyodo)
---