Giant-sized rice cakes have been offered to a shrine in central Japan to ensure good health and an abundant harvest in the coming year.
Farmers and other residents of Aichi Prefecture make an offering of round-shaped rice cakes every year to the Atsuta Jingu shrine in Nagoya City.
Four rice cakes were offered on Monday--the largest measuring 1.5 meters in diameter and weighing around 450 kilograms.
People dressed in traditional white coats endured cold rain as they carried the giant rice cakes to the shrine's main hall. They later clapped their hands to offer a prayer.
The rice cakes will adorn the main hall till January 7. They will then be broken into pieces and distributed to worshippers in a tradition known as kagami biraki, or the rice cake breaking ceremony.
Apr 01
With the recent passing of Japanese comedy legend Ken Shimura due to complications of a COVID-19 infection, everyone has been looking back on his many accomplishments in music, comedy, and entertainment in general.
(soranews24.com)
Apr 01
Tokyo Metropolitan Police have arrested a second man over the alleged rape of an intoxicated woman inside a vehicle in Shinjuku Ward two years ago, reports TV Asahi (Mar. 30).
(tokyoreporter.com)
Mar 31
Police in Soka, Saitama Prefecture, have arrested a 46-year-old woman on suspicion of arson and attempted murder after she set fire to her house in order to kill her 16-year-old son.
(Japan Today)
Mar 31
The death sentence for a Japanese man over the mass murder in 2016 of 19 mentally impaired people at a care home near Tokyo was finalized Tuesday as he withdrew his appeal the previous day.
(Kyodo)
Mar 31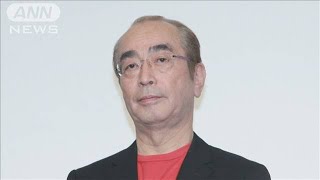 Veteran Japanese comedian Shimura Ken passed away on Sunday night at a hospital in Tokyo. The 70-year-old comedy icon was confirmed to have been infected with coronavirus.
(NHK)
Mar 30
Pretty much everyone who visits Nara stops by the park to feed crackers to the deer, so are the smaller crowds leaving them hungry?
(soranews24.com)
Mar 30
Restaurants in Japan are navigating rough waters amid the COVID-19 pandemic, inspiring new ideas as they try to come up with ways to remain afloat.
(Japan Times)
Mar 28
Female flight attendants working for Japan Airlines will be allowed to wear pants and abandon high heels next month, the company said on Thursday, after a feminist campaign took off.
(Japan Today)
Mar 28
Large queues formed at supermarkets and stores in Tokyo on Friday as residents in the Japanese capital prepared for a weekend at home, after the city's governor called on them to remain indoors to prevent the spread of the coronavirus.
(Japan Today)
Mar 28
A man was arrested Friday on suspicion of obstructing business after he allegedly delayed a domestic flight in Japan on Thursday immediately before takeoff by telling cabin crew he was infected with the novel coronavirus.
(Japan Today)
---