Transport and roads in Japan are crowded with people returning from new year holidays in their hometowns or abroad.
Japan Railway group companies say Shinkansen bullet trains bound for major cities are crowded all day Saturday. Tokaido-Sanyo Shinkansen lines are fully booked. Joetsu, Hokuriku, Tohoku, Hokkaido, Akita and Yamagata lines are also near-fully booked.
Airline officials say domestic flights departing for Tokyo or Osaka are almost full all day.
The Japan Road Traffic Information Center says expressways are already congested. At 11:a.m. vehicles heading for Nagoya were backed up for 19 kilometers at Kusatsu junction in Shiga Prefecture on the Meishin motorway.
Traffic officials say congestion will be heavier in the afternoon. They predict between 1:00 p.m. and 4:00 p.m., traffic bound for Tokyo will be bumper-to-bumper for 35 kilometers starting at the Yamato tunnel in Kanagawa Prefecture on the Tomei Expressway.
Many families are flying back from overseas vacations. At Narita Airport outside of Tokyo the number of travelers is projected to peak on Saturday at more than 60,000.
Sunday will likely see big crowds again.
In western Japan, the operator of Kansai International Airport says traveler numbers will peak on Saturday and Sunday.
An estimated 40,000 people arrive at the airport daily.
The operator expects about 710,000 passengers on international flights to use the airport during the 10 days between December 27 and January 5.That's likely to be a new record for this season, for the seventh year in a row.
Jun 05
As Japan returns to work from coronavirus restrictions, its notoriously crowded trains - almost a symbol of its celebrated work ethic - are raising fears about a resurgence of infections.
(Japan Today)
Jun 05
A Japanese district court on Thursday rejected a request by a man to overturn a prefectural commission's decision deeming him ineligible for victims' compensation as a surviving family member after his same-sex partner was murdered.
(Kyodo)
Jun 05
A 23-year-old university student was arrested Thursday in connection with the killing of three members of his family with arrows fired from a crossbow at his home in Hyogo, western Japan, police said.
(Kyodo)
Jun 05
Tokyo confirmed 28 new COVID-19 cases on Thursday, two days after Gov. Yuriko Koike issued a Tokyo Alert in a sign of a possible resurgence of infections in the capital.
(Japan Times)
Jun 05
The Universal Studios Japan movie theme park will prohibit visitors from giving high-fives or hugs to staff members in character costumes when it reopens Monday, the operator said Thursday.
(Japan Times)
Jun 05
Organizers of the 2020 Olympics and the Tokyo metropolitan government are moving away from holding celebrations this summer to mark one year before the delayed Olympics open, a source with knowledge of the matter said Thursday.
(Kyodo)
Jun 04
Two Yomiuri Giants players have tested positive for the novel coronavirus, the Central League team announced Wednesday, casting a shadow over Nippon Professional Baseball's plan to start the 2020 season on June 19.
(Japan Today)
Jun 04
Japan has reported 31 new confirmed COVID-19 cases with the total reaching 17,031, according to the latest figures from the health ministry and local authorities on Wednesday.
(china.org.cn)
Jun 04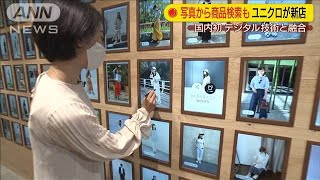 Japanese casual clothing chain Uniqlo will open a new outlet Friday in Tokyo's Harajuku neighborhood, marking a homecoming eight years in the making to the city's vibrant hub for youth fashion.
(Nikkei)
Jun 03
Japan's Prime Minister Abe Shinzo has effectively given up on plans to change the start of the nation's school year from April to September.
(NHK)
---