A 62-year-old teacher and operator of a cram school in Nara City has been arrested for using dog collars to restrain one of his students, a young girl in her teens, last November.
According to police, the incident occurred on Nov 7 between 1 p.m. and 4:30 p.m., Fuji TV reported. Police said Koji Ito was giving the teenager one-on-one tutoring at his cram school when he asked her to put the dog collars on her neck and both ankles. The girl was restrained for more than three hours. Police said that Ito had tied leashes to the collars.
The incident came to light after the girl and her mother visited the police station three days after the confinement on Nov 20.
Police said Ito has admitted to the charge but did not say why he did it.
逮捕容疑は昨年11月17日午後1時~同4時20分ごろ、自身が奈良市内で経営する学習塾の教室で、県内に居住している10代の女子生徒の首や両足首に犬用の首輪をつけて結束し、逮捕監禁したとしている。  女子生徒と保護者が同20日、奈良西署に相談して発覚した。  伊藤容疑者はマンツーマンで勉強を教えていた際、女子生徒に「これをつけろ」などといって首輪をつけさせ、首と両足首をリードでつないだ状態で指導。両手は自由に動かせたため、女子生徒はそのまま勉強を続けたという。  同署によると、伊藤容疑者の塾は小学生~高校生を対象に個別・集団指導を行っている。アルバイトを含む複数の講師を抱え、数十人の生徒が受講。伊藤容疑者自らも複数の教科を教えていた。一方で同様の被害相談はないといい、同署は目的や動機を調べている。
Jan 23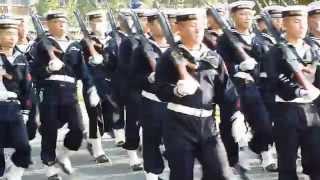 The first female student was admitted to Japan's national naval submarine academy Wednesday after the end of a ban on women on the country's submarines.
(Japan Times)
Jan 23
Japan's oldest university continues to produce the best and the worst that the country has to offer.
(soranews24.com)
Jan 22
The Japanese government has decided it will not to give subsidies this fiscal year ending March to a university where a large number of foreign students have gone missing.
(NHK)
Jan 21
Online streaming has been very good for the anime industry, opening flows of revenue both domestic and international by delivering the product to ravenous fans in the fastest manner possible. For a while, though, it looked like Studio Ghibli was going to stick to its "physical media-only" policy until the end of time.
(soranews24.com)
Jan 18
An international group of geologists on Friday formally adopted "Chibanian" as the name of a geologic age spanning 770,000 to 126,000 years ago, researchers said, marking the first time a Japanese name has been chosen.
(Japan Times)
Jan 18
With Japanese society often placing intense pressure on teens and adults alike, as well as traditional values that can frame self-sacrifice as an admirable way of taking responsibility, a high suicide rate has long been a dark mark on the nation's culture.
(soranews24.com)
Jan 15
The communications ministry on Tuesday authorized Japanese public broadcaster NHK to start simultaneous online streaming of its television programs from April.
(Japan Today)
Jan 14
Aichi Prefectural Police last week arrested a student at Meijo University in Nagoya over the alleged stabbing of a teacher, reports NHK (Jan. 10).
(tokyoreporter.com)
Jan 13
Young men and women in northeastern Japan have talked about their hopes for rebuilding towns that were devastated by the 2011 earthquake and tsunami.
(NHK)
Jan 13
At first glance, things seem to be getting better for Japanese women.
(Japan Times)
---