A Japan-run language school that saw its stock soar almost 12-fold last year is planning to expand into new business areas as its chief executive officer tries to keep the rally alive.
RareJob Inc., a Tokyo-based online English conversation school, or eikaiwa, that uses teachers in the Philippines, will focus on areas including leadership training and job placement, said Gaku Nakamura, the company's founder and chief executive officer, in an interview. Nakamura said one of his goals was to boost the company's market value to ¥100 billion ($922 million) from its current level of about ¥25 billion.
RareJob surged 1,093 percent in 2019, the second-best performance in Japan's Mothers market of smaller shares, after it surprised investors by saying earnings would jump. Analysts — and history — suggest it will be difficult to keep up those gains after the company's valuation exceeded estimated profit 100 times over.
"A lot of retail investors have already piled into the stock," said Tomoichiro Kubota, an analyst at Matsui Securities Co. in Tokyo. "Unless earnings turn out to be even better than they've been, the shares may start to lose steam."
It's not unusual for some small-cap firms in Japan to post huge surges in a given year. But in most cases, the rally then reverses. Over the 10 years through 2018, the best performer in the Mothers Index rose an average of 967 percent, according to data compiled by Bloomberg. They fell an average of 29 percent the following year.
Nakamura, 39, sees RareJob as an exception. "The starting point was quite low to begin with," he said.
RareJob's sales rose to a record ¥3.6 billion in the fiscal year ended March. Operating profit climbed to ¥178 million in the period and is forecast to more than double this fiscal year. The stock's annual gain last year came after four straight years of declines.
Jan 23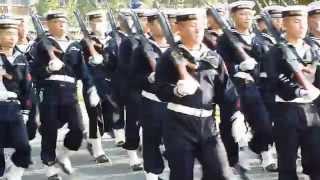 The first female student was admitted to Japan's national naval submarine academy Wednesday after the end of a ban on women on the country's submarines.
(Japan Times)
Jan 23
Japan's oldest university continues to produce the best and the worst that the country has to offer.
(soranews24.com)
Jan 22
The Japanese government has decided it will not to give subsidies this fiscal year ending March to a university where a large number of foreign students have gone missing.
(NHK)
Jan 21
Online streaming has been very good for the anime industry, opening flows of revenue both domestic and international by delivering the product to ravenous fans in the fastest manner possible. For a while, though, it looked like Studio Ghibli was going to stick to its "physical media-only" policy until the end of time.
(soranews24.com)
Jan 18
An international group of geologists on Friday formally adopted "Chibanian" as the name of a geologic age spanning 770,000 to 126,000 years ago, researchers said, marking the first time a Japanese name has been chosen.
(Japan Times)
Jan 18
With Japanese society often placing intense pressure on teens and adults alike, as well as traditional values that can frame self-sacrifice as an admirable way of taking responsibility, a high suicide rate has long been a dark mark on the nation's culture.
(soranews24.com)
Jan 15
The communications ministry on Tuesday authorized Japanese public broadcaster NHK to start simultaneous online streaming of its television programs from April.
(Japan Today)
Jan 14
Aichi Prefectural Police last week arrested a student at Meijo University in Nagoya over the alleged stabbing of a teacher, reports NHK (Jan. 10).
(tokyoreporter.com)
Jan 13
Young men and women in northeastern Japan have talked about their hopes for rebuilding towns that were devastated by the 2011 earthquake and tsunami.
(NHK)
Jan 13
At first glance, things seem to be getting better for Japanese women.
(Japan Times)
---