Japanese Prime Minister Shinzo Abe has told Saudi King Salman bin Abdulaziz that Japan will make every diplomatic effort it can to stabilize the situation in the Middle East.
Abe also explained that Japan's dispatch of Self-Defense Force aircraft and a destroyer to the region is designed to gather information to ensure the safety of ships with ties to Japan.
The two leaders met in a palace in the Saudi capital, Riyadh, on Sunday. It was their third summit and the first since March 2017.
At the start of the talks, King Salman said he is glad that cooperation between the two nations has been strengthening in various fields.
The King said he hopes bilateral strategic partnerships will deepen in energy and many other areas.
Abe said 2020 is a historic year as Saudi Arabia will host the Group of 20 summit in Riyadh and Japan will hold the Tokyo Olympics and Paralympics.
The two leaders agreed to work together to make those events successful.
Abe praised Saudi Arabia's reform efforts, calling them necessary to stabilize the Middle East. He outlined his stance of fully supporting the reform programs by accelerating cooperation in a wide range of fields, in addition to energy.
With the King describing Japan as an important partner in promoting the reform agenda, the leaders agreed to continue improving bilateral cooperation.
Jun 04
Two Yomiuri Giants players have tested positive for the novel coronavirus, the Central League team announced Wednesday, casting a shadow over Nippon Professional Baseball's plan to start the 2020 season on June 19.
(Japan Today)
Jun 04
Japan has reported 31 new confirmed COVID-19 cases with the total reaching 17,031, according to the latest figures from the health ministry and local authorities on Wednesday.
(china.org.cn)
Jun 04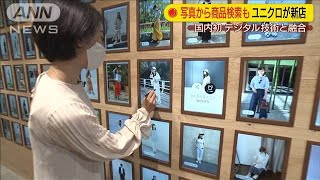 Japanese casual clothing chain Uniqlo will open a new outlet Friday in Tokyo's Harajuku neighborhood, marking a homecoming eight years in the making to the city's vibrant hub for youth fashion.
(Nikkei)
Jun 03
Japan's Prime Minister Abe Shinzo has effectively given up on plans to change the start of the nation's school year from April to September.
(NHK)
Jun 03
A hearing at a Tokyo court was suspended for hours on Tuesday after defense lawyers refused to wear face masks.
(NHK)
Jun 03
Japan approved Tuesday a PCR coronavirus test using saliva, which is much safer and easier compared with the currently dominant method, which collects mucus from the back part of the nose.
(Japan Times)
Jun 03
Experts in Japan are calling on people to use face masks cautiously in the summer when the risk of heatstroke increases.
(NHK)
Jun 02
Japan is considering easing entry bans on people from four Asia-Pacific countries where coronavirus infections are now apparently under control.
(NHK)
Jun 02
Regulations to protect workers in Japan from abusive bosses and colleagues took effect Monday to criticism that it only provides a road map to desk-bound bullies.
(Nikkei)
Jun 02
Many tourist spots across Japan reopened Monday, a week after the full lifting of a state of emergency, with precautions in place against the novel coronavirus amid growing concern over a second wave of infections.
(Kyodo)
---