The number of corporate bankruptcies in Japan increased in 2019 for the first time in 11 years, affected by a consumption tax hike, labor shortages and a series of natural disasters, a credit research agency said Tuesday.
Business failures with debts of at least 10 million yen rose 1.8 percent from the previous year to 8,383, the first increase since the 2008 global financial crisis, Tokyo Shoko Research said. About 90 percent of the bankrupt companies were small firms with fewer than 10 employees.
The total liabilities left by bankrupt companies, however, dropped 4.2 percent from a year earlier to 1.42 trillion yen, the lowest level in 30 years, as a majority of bankruptcies involved debts of less than 100 million yen, it said.
Among 10 sectors, agriculture, forestry, fisheries and mining saw the largest increase of 34.37 percent to 86 bankruptcy cases, followed by retail with an 8.65 percent rise to 1,230 and transportation up 6.72 percent at 254.
The Oct. 1 consumption tax hike to 10 percent from 8 percent slowed consumer spending, with retail sales in October falling 7.1 percent, the sharpest on-year drop in four years.
Jan 23
A group of merchants on Rakuten Inc's online shopping mall on Wednesday submitted a petition with some 4,000 signatures to the Japan Fair Trade Commission, asking it to investigate the e-commerce giant's planned "free shipping" policy.
(Japan Today)
Jan 21
Mitsubishi Electric says it was the victim of a major cyberattack last year. It says personal data of over 8,000 people as well as corporate information may have leaked.
(NHK)
Jan 20
The founder of retail giant Lotte Holdings has died.
(NHK)
Jan 19
Fears are mounting that a new coronavirus identified in China may spread, not only infecting humans but also hurting the world's second-biggest economy, which already is beset by a trade war with the United States.
(Japan Times)
Jan 19
Netflix, the streaming service that has shaken up Hollywood, has unleashed its brand of big-budget disruption in Japan's TV industry.
(Nikkei)
Jan 19
Toshiba Corporation says it has confirmed that there were irregularities involving fictitious transactions at a subsidiary. The manufacturer is in the process of reconstructing its business.
(NHK)
Jan 18
Japan's SoftBank Group Corp. has offered to invest between $30 billion and $40 billion in the development of the new Indonesian capital on Borneo Island, a close aide of President Joko "Jokowi" Widodo said Friday.
(Kyodo)
Jan 18
Carlos Ghosn, the former Nissan Motor chairman-turned-fugitive, strongly implied to French media that Japanese people aided his epic escape.
(Nikkei)
Jan 17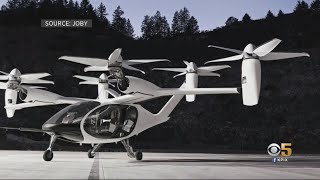 Toyota Motor Co. is investing $394 million (¥43.3 billion) in Joby Aviation, one of a handful of companies working toward the seemingly implausible goal of making electric air taxis that shuttle people over gridlocked highways and city streets.
(Japan Times)
Jan 17
On a chilly evening last month, tens of thousands of people gathered at the Saitama Super Arena near Tokyo, one of Japan's biggest live music venues. People of all ages were thrilled to witness rock legends in action: Ireland's U2.
(Nikkei)
---