Emperor Naruhito and Empress Masako have accepted an invitation from Queen Elizabeth to make a state visit to Britain in early 2020, in what will be their first overseas visit since Naruhito acceded to the throne in May last year.
"Their Majesties the Emperor and Empress will stay at Windsor Castle," said a statement from Buckingham Palace. The visit is planned for spring, the statement said.
It will be a rare overseas trip by Masako, who did not go on many visits with Naruhito while crown princess due to her recovery from a stress-induced illness.
"The relationship between our country's imperial family and Britain's royal family has played an important role in fostering strong ties between both of our countries," Japan's Chief Cabinet Secretary Yoshihide Suga told reporters.
"In line with this spirit, the emperor and the empress have received an invitation to visit," he said, adding that plans were under way for the imperial couple to visit during the April-June period.
Britain's exit from the European Union, due to take place on Jan 31, has concerned some Japanese investors and major companies that were encouraged by former Prime Minister Margaret Thatcher to use the country as a launchpad into Europe.
Elizabeth has hosted two previous state visits from Japan: Naruhito's father Emperor Akihito - who became the first Japanese monarch in two centuries to abdicate when he stepped down in favor of his son last year - made a state visit in 1998 and Emperor Showa (Hirohito) made a state visit in 1971.
Jun 04
Two Yomiuri Giants players have tested positive for the novel coronavirus, the Central League team announced Wednesday, casting a shadow over Nippon Professional Baseball's plan to start the 2020 season on June 19.
(Japan Today)
Jun 04
Japan has reported 31 new confirmed COVID-19 cases with the total reaching 17,031, according to the latest figures from the health ministry and local authorities on Wednesday.
(china.org.cn)
Jun 04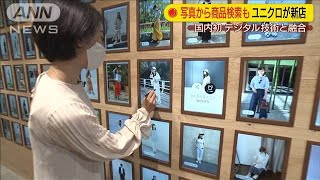 Japanese casual clothing chain Uniqlo will open a new outlet Friday in Tokyo's Harajuku neighborhood, marking a homecoming eight years in the making to the city's vibrant hub for youth fashion.
(Nikkei)
Jun 03
Japan's Prime Minister Abe Shinzo has effectively given up on plans to change the start of the nation's school year from April to September.
(NHK)
Jun 03
A hearing at a Tokyo court was suspended for hours on Tuesday after defense lawyers refused to wear face masks.
(NHK)
Jun 03
Japan approved Tuesday a PCR coronavirus test using saliva, which is much safer and easier compared with the currently dominant method, which collects mucus from the back part of the nose.
(Japan Times)
Jun 03
Experts in Japan are calling on people to use face masks cautiously in the summer when the risk of heatstroke increases.
(NHK)
Jun 02
Japan is considering easing entry bans on people from four Asia-Pacific countries where coronavirus infections are now apparently under control.
(NHK)
Jun 02
Regulations to protect workers in Japan from abusive bosses and colleagues took effect Monday to criticism that it only provides a road map to desk-bound bullies.
(Nikkei)
Jun 02
Many tourist spots across Japan reopened Monday, a week after the full lifting of a state of emergency, with precautions in place against the novel coronavirus amid growing concern over a second wave of infections.
(Kyodo)
---