Tokyo has no shortage of theme parks to entertain visitors and residents. Tokyo Disneyland is the biggest and most well known but on the other side of the city, a 39 minute train ride from Shinjuku is Sanrio Puroland – the Tokyo home to Hello Kitty and her universe of friends.
Fans will ove this place
– but what about me? I'm an adult without much connect to Kittychan. Can someone like me also love Sanrio Puroland? I'm here to learn about the park and explore – and with me is Jennifer Julien, my cat loving
friend who asks the important question: Is Hello Kitty even a cat? (The answer is no, but you know that, right?)
We'll also explore their food court and outrageous blue and pink curry rice dish!
The food is all seasonal and the menu changes. We filmed this during the Halloween season.
Jan 23
Tokyo Metropolitan Police have arrested a 49-year-old man who is suspected of drugging and raping dozens of women over the past three years, reports NHK (Jan. 22).
(tokyoreporter.com)
Jan 23
A woman and three children were found stabbed to death in a car in a park in Iwaki, Fukushima Prefecture, on Wednesday morning.
(Japan Today)
Jan 23
The last train schedules in and around the Japanese capital will be extended by up to two hours during the Tokyo 2020 Olympic Games.
(NHK)
Jan 23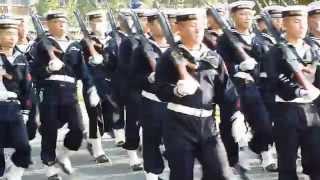 The first female student was admitted to Japan's national naval submarine academy Wednesday after the end of a ban on women on the country's submarines.
(Japan Times)
Jan 23
A group of merchants on Rakuten Inc's online shopping mall on Wednesday submitted a petition with some 4,000 signatures to the Japan Fair Trade Commission, asking it to investigate the e-commerce giant's planned "free shipping" policy.
(Japan Today)
Jan 23
Japan's oldest university continues to produce the best and the worst that the country has to offer.
(soranews24.com)
Jan 23
The smelt fishing season has begun at last on a frozen lake in Gunma Prefecture, central Japan. It started 10 days later than usual because of higher temperatures.
(NHK)
Jan 22
Dangerous stunt by Japanese civil servant gets slammed online.
(soranews24.com)
Jan 22
The Japanese government has decided it will not to give subsidies this fiscal year ending March to a university where a large number of foreign students have gone missing.
(NHK)
Jan 22
Japanese Environment Minister Shinjiro Koizumi has called into question Japan's financing of a coal-fired power plant in Vietnam.
(NHK)
---