Tokyo Metropolitan Police launched an investigation after a dump truck rammed an office of a criminal syndicate in Adachi Ward early Friday, reports Jiji Press (Jan. 17).
At around 3:45 a.m., an unknown person drove the truck, loaded with gravel, backwards into the entrance of the office, located in the Hitotsuya area.
Police arriving at the scene found the truck abandoned with its bed tipped up and the gravel in a large mound in the street out front.
The impact into the structure heavily damaged the front door and a brick wall, police said.
The office, located in a residential area about 500 meters from Rokucho Station on the Tsukuba Express, belongs to a second-tier gang of the Yamaguchi-gumi that is based in Shizuoka Prefecture.
Police suspect that the incident is related to a dispute between the gang and the Matsuba-kai, another criminal syndicate.
Police are searching for the perpetrator on suspicion of causing
property damage.
Apr 03
A record 4,321 individuals were involved in cannabis cases in Japan last year, up 743 from the previous year for the sixth consecutive year of increase, with abuse of the drug by young people showing a marked rise, police said Thursday.
(Kyodo)
Apr 02
Tokyo's Shinjuku Ward officials say the coronavirus infection is spreading in Kabukicho and other entertainment and amusement districts in the ward.
(NHK)
Apr 02
The Tokyo Metropolitan Government has put into full force an ordinance that virtually bans indoor smoking at restaurants with employees.
(NHK)
Apr 01
With the recent passing of Japanese comedy legend Ken Shimura due to complications of a COVID-19 infection, everyone has been looking back on his many accomplishments in music, comedy, and entertainment in general.
(soranews24.com)
Apr 01
Tokyo Metropolitan Police have arrested a second man over the alleged rape of an intoxicated woman inside a vehicle in Shinjuku Ward two years ago, reports TV Asahi (Mar. 30).
(tokyoreporter.com)
Mar 31
Police in Soka, Saitama Prefecture, have arrested a 46-year-old woman on suspicion of arson and attempted murder after she set fire to her house in order to kill her 16-year-old son.
(Japan Today)
Mar 31
The death sentence for a Japanese man over the mass murder in 2016 of 19 mentally impaired people at a care home near Tokyo was finalized Tuesday as he withdrew his appeal the previous day.
(Kyodo)
Mar 31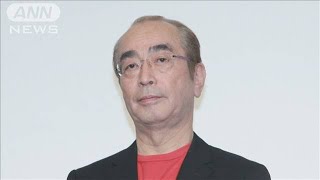 Veteran Japanese comedian Shimura Ken passed away on Sunday night at a hospital in Tokyo. The 70-year-old comedy icon was confirmed to have been infected with coronavirus.
(NHK)
Mar 30
Pretty much everyone who visits Nara stops by the park to feed crackers to the deer, so are the smaller crowds leaving them hungry?
(soranews24.com)
Mar 30
Restaurants in Japan are navigating rough waters amid the COVID-19 pandemic, inspiring new ideas as they try to come up with ways to remain afloat.
(Japan Times)
---