The Village Plaza, which will serve as a key facility within the Athletes Village during the 2020 Olympic and Paralympic Games, was unveiled Wednesday ahead of its planned completion in April.
The wood used to build the structure was donated by 63 municipalities across the country. Located in Chuo Ward, Tokyo, it will also serve as the venue for events to welcome the teams leading up to the opening ceremony in July.
Inside, the fragrant aroma of cedar and cypress emanates from the smooth walls and helical pillars of the facility. The pillars, each made of three pieces of lumber, hold up a thin steel roof cooled by a layer of bamboo, above, and cold water flowing through pipes in the structure.
Inscribed on almost all of the nearly 1,300 cubic meters of lumber is the name of the village, town, city or prefecture from where it was donated.
"The structure draws on the Japanese tradition of building with wood," said a spokesperson for the Tokyo Organising Committee for the games.
Jun 04
Two Yomiuri Giants players have tested positive for the novel coronavirus, the Central League team announced Wednesday, casting a shadow over Nippon Professional Baseball's plan to start the 2020 season on June 19.
(Japan Today)
Jun 01
Top favorite Contrail remained on track to win the Japanese triple crown this year after blowing past the field in the 87th running of the Japanese Derby on Sunday.
(Kyodo)
Jun 01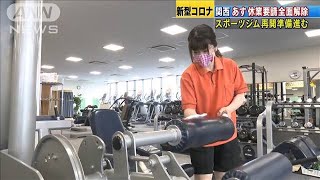 People at a sports club in Tokyo have enjoyed playing tennis and soccer on the first Sunday since the state of emergency was lifted in the Japanese capital.
(NHK)
May 30
The countdown is on for one of the most prestigious horse races in Japan, as the clock ticks down to 3:40 p.m. on Sunday, when the Japanese Derby will be run.
(Japan Times)
May 26
Japan's professional baseball teams will start the 2020 season on June 19 after a three-month delay due to the coronavirus outbreak.
(NHK)
May 24
The sumo world is grappling with its latest crisis as a result of the coronavirus outbreak, which has claimed the life of a 28-year-old wrestler and forced the cancellation of the sport's showpiece May tournament.
(Japan Today)
May 24
Japanese tennis player Osaka Naomi earned more than 37 million dollars in the past year, becoming the highest-earning female athlete ever.
(NHK)
May 23
When you open the main page of
AlfCasino
, you enter the fantastic world where under the open sky live incredible creatures, including aliens, warriors, princesses, etc. They welcome you to sign up and start playing.
(newsonjapan.com)
May 22
International Olympic Committee President Thomas Bach has suggested that the rescheduled Tokyo 2020 Games will have to be cancelled if they cannot be held next summer.
(NHK)
May 21
Japan's annual summer high school baseball tournament has been canceled due to the coronavirus outbreak.
(NHK)
---