Original Japanese programs made for subscription video streaming services have thus far been less focused on finding new formulas and more about upgrading the familiar. With that in mind, it shouldn't come as a surprise that travel shows — or at least offerings that use countries that aren't Japan as a backdrop — have started popping up on Netflix and Hulu.
Two shows now available on the aforementioned platforms highlight different ways this familiar globe-hopping format is adjusting to the realities of on-demand entertainment. While one sticks closely to the way terrestrial networks choose to show the world to Japanese viewers, the other offers nuanced looks into other cultures that, at times, stand as some of the most dizzying television in Japan right now.
Model and actress Kiko Mizuhara played a prominent role in 2019's "Queer Eye: We're In Japan!" mini series, serving as a tour guide for the show's five protagonists. She has now landed her own vehicle, the Hulu-backed "Kiko's Infinite Journey" (or "Throw Away Your Bra and Go On a Journey," as its Japanese title is translated), which debuted recently with an episode in which she explores China.
Like the majority of travel segments clogging up variety shows, "Infinite Journey" appears less interested in teaching viewers about how other people live and more about dropping a celebrity into a fish-out-of-water scenario. The educational merits of a television program don't necessarily make or break its overall quality (if it did, NHK would be crushing it), but "Kiko's Infinite Journey," at least in its initial episode, fails to even entertain.
Some portions of the show's debut fare much better than others, especially when Mizuhara tries out local food. It pushes her toward new experiences without exoticizing them, and manages to avoid falling into cliche territory. The rest, though, finds her meandering through cities and nature, stopping for an occasional selfie with fans or speeding up when a mob of older women chase after her while chanting "Kiko" in a particularly goofy moment.
But there is a central shakiness with "Kiko's Infinite Journey," established in the trailer and the first episode's opening minutes. Is it a drama, or is it a documentary? While this might just be a smart way to avoid being called out as phony, as so many other Japanese travel shows have, it also ends up leaving the program muddled. The narrative introduced by Mizuhara is that she wants to build up her "identity" by seeing the world, at a time where she has become reviled on social media over posts perceived by some as disrespectful to Japanese culture. This tension helps make Mizuhara one of the most interesting celebrities in Japan right now, but the show fails to explore any of this in its initial episode. It feels more like a well-thought-out Instagram post from someone studying abroad.
Jun 04
Police in Aomori City have arrested a 35-year-old unemployed man on suspicion of killing his 61-year-old mother at their home last week.
(Japan Today)
Jun 04
Two Yomiuri Giants players have tested positive for the novel coronavirus, the Central League team announced Wednesday, casting a shadow over Nippon Professional Baseball's plan to start the 2020 season on June 19.
(Japan Today)
Jun 04
Japan has reported 31 new confirmed COVID-19 cases with the total reaching 17,031, according to the latest figures from the health ministry and local authorities on Wednesday.
(china.org.cn)
Jun 04
Tokyo has a spike yesterday of 34 infections and Gov. Koike put Tokyo on Alert. Basically Rainbow Bridge and the Metropolitan Government Building turned bright red.
(ONLY in JAPAN)
Jun 04
Prime Minister Abe Shinzo says he maintains the goal of raising the country's minimum wage, while taking into account the situations of small- and medium-sized companies reeling from the impact of the coronavirus pandemic.
(NHK)
Jun 04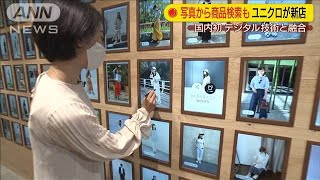 Japanese casual clothing chain Uniqlo will open a new outlet Friday in Tokyo's Harajuku neighborhood, marking a homecoming eight years in the making to the city's vibrant hub for youth fashion.
(Nikkei)
Jun 04
The Chinese government has stepped up the number of visas being issued to Japanese citizens after limiting it for months following the coronavirus pandemic, a diplomatic source familiar with bilateral ties said Wednesday.
(Kyodo)
Jun 03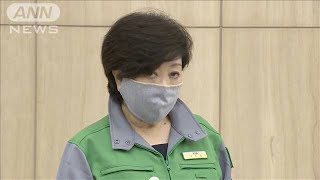 Officials in Tokyo have issued an alert after confirming the highest daily tally of coronavirus infections in weeks.
(NHK)
Jun 03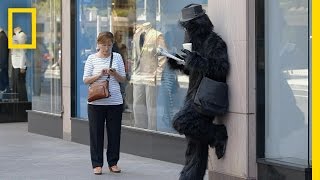 A Yokohama suburb looks to forbid people from using smartphones while walking on roads or in public spaces, in hopes of preventing accidents caused by distracted pedestrians.
(Nikkei)
Jun 03
Japan's Diet on Tuesday enacted a revised road traffic law that will impose tougher penalties on drivers involved in road rage incidents.
(NHK)
---