A ribbon-cutting ceremony was held on Sunday to inaugurate a new Olympic and Paralympic venue, the Ariake Arena, in Tokyo's Koto Ward.
The volleyball and wheelchair basketball venue for the 2020 Tokyo Games was completed in December. The Tokyo Metropolitan Government spent about 340 million dollars to build the arena with 15,000 seats.
Tokyo Governor Yuriko Koike said in a speech that she believes the heated competition among top athletes will inspire many people and convey the excitement of sports. She added that she hopes the venue will be loved and used for many years.
About 4,500 people watched as volleyball and wheelchair basketball players displayed their skills.
Pop group AKB48 added to the excitement by holding a mini-concert.
The Ariake Arena will be operated by a group of private companies. It will be used for international sports events and concerts after the Tokyo Games.
東京オリンピック・パラリンピックでバレーボールなどの競技会場になる「有明アリーナ」の完成披露式典が2日午前に行われました。  東京・江東区の有明アリーナは壁や天井に14都道府県のスギの木が使われ、温かさのある空間づくりに配慮したのが特徴です。約370億円をかけて去年12月に完成しました。2日の式典には約4500人が参加し、東京大会で競技が行われるバレーボールと車いすバスケットボールの日本代表チームによるデモンストレーションも行われました。東京大会終了後は音楽イベントにも使われる予定で、2日はAKB48チーム8によるミニコンサートも行われました。
Mar 28
The governor of Tokyo has again urged people to refrain from non-essential outings, warning that the capital is at a critical juncture in preventing an explosive spread of the coronavirus.
(NHK)
Mar 28
Supermarkets and convenience stores decided Thursday to stay open as usual in the coming days, after a request by Tokyo Gov. Yuriko Koike's for residents in the capital not to leave home over the weekend.
(Japan Times)
Mar 28
The health ministry said Friday 92 passengers and crew members aboard a flight from Chicago to Narita airport near Tokyo were allowed to enter Japan without being asked to self-isolate for 14 days and refrain from using public transport.
(Japan Today)
Mar 28
A man was arrested Friday on suspicion of obstructing business after he allegedly delayed a domestic flight in Japan on Thursday immediately before takeoff by telling cabin crew he was infected with the novel coronavirus.
(Japan Today)
Mar 28
The Japanese government decided on Friday to invalidate visas issued in 11 countries in Southeast Asia, Middle East and Africa due to the coronavirus pandemic.
(NHK)
Mar 28
Mask prices in Tokyo's densely populated 23 wards jumped 11.3 percent in March from a year before, reflecting supply shortages stemming from the spread of COVID-19, government data showed Friday.
(Japan Times)
Mar 27
Japan will impose an entry ban on foreign travelers coming from 21 European countries and Iran as part of stronger measures to contain the new coronavirus, Prime Minister Shinzo Abe said Thursday.
(Kyodo)
Mar 27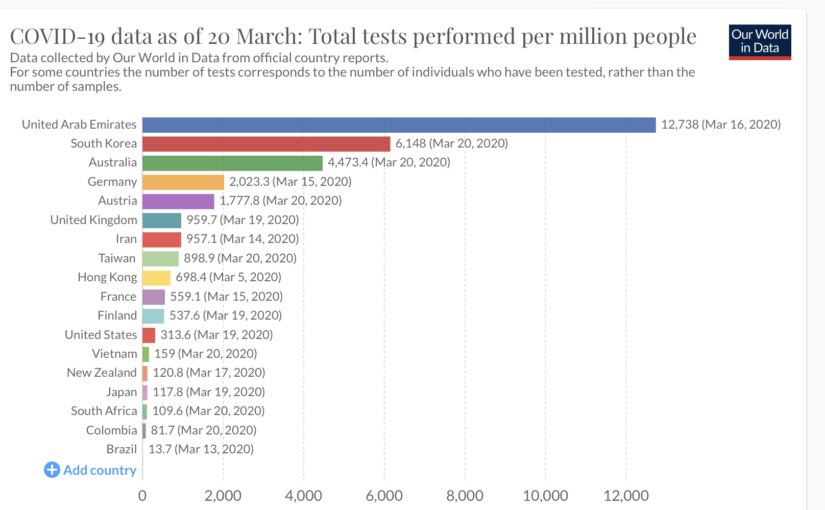 Germany has decided that saving lives is more important than saving face. In a rather undiplomatic letter to German citizens in Japan posted on the Embassy Of Germany's web site on March 24, the embassy did not mince words in discussing Japan's poor handling of coronavirus testing. It warns that we should assume there are a high number of unreported carriers.
(japansubculture.com)
Mar 27
Tokyo Gov. Yuriko Koike's call for residents to stay indoors this weekend has sent people rushing to supermarkets to stockpile food and other essentials.
(Japan Times)
Mar 27
Japan's approach to social distancing during the coronavirus pandemic might seem to other nations around the world like it is very social, and not so distant.
(Kyodo)
---