Osaka has lost its title as Japan's bag-snatching capital after the number of cases recorded by police in the prefecture fell by 146 in 2019 from the previous year to 254, police sources said Thursday.
A total of 259 cases were recorded in Tokyo, marking the first time in nine years that Osaka was not the top bag-snatching prefecture, according to Osaka Prefectural Police sources.
With the exception of 2010, Osaka has had the largest number of snatch-and-grab cases among the 47 prefectures every year since 1976.
After reaching a peak of 10,973 cases in 2000, the number of such cases within Osaka started to fall, with the total in 2019 coming to only 2.3 percent of that of the peak year.
The Osaka police believe that the decline stemmed from the growing presence of security cameras, arrests of repeat offenders and heightened awareness. Bag-snatching was excluded this year from the prefectural police's list of crimes subject to intensive crackdown efforts.
The number of bag-snatching cases detected by the police in the city of Sakai last year stood at six, down significantly from the 47 recorded in 2017. Over the two years through March 2019, the number of security cameras installed in the city rose by some 400 to 2,035.
Apr 01
With the recent passing of Japanese comedy legend Ken Shimura due to complications of a COVID-19 infection, everyone has been looking back on his many accomplishments in music, comedy, and entertainment in general.
(soranews24.com)
Apr 01
Tokyo Metropolitan Police have arrested a second man over the alleged rape of an intoxicated woman inside a vehicle in Shinjuku Ward two years ago, reports TV Asahi (Mar. 30).
(tokyoreporter.com)
Mar 31
Police in Soka, Saitama Prefecture, have arrested a 46-year-old woman on suspicion of arson and attempted murder after she set fire to her house in order to kill her 16-year-old son.
(Japan Today)
Mar 31
The death sentence for a Japanese man over the mass murder in 2016 of 19 mentally impaired people at a care home near Tokyo was finalized Tuesday as he withdrew his appeal the previous day.
(Kyodo)
Mar 31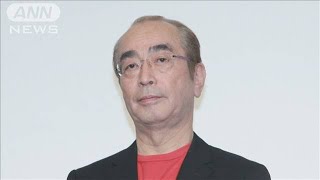 Veteran Japanese comedian Shimura Ken passed away on Sunday night at a hospital in Tokyo. The 70-year-old comedy icon was confirmed to have been infected with coronavirus.
(NHK)
Mar 30
Pretty much everyone who visits Nara stops by the park to feed crackers to the deer, so are the smaller crowds leaving them hungry?
(soranews24.com)
Mar 30
Restaurants in Japan are navigating rough waters amid the COVID-19 pandemic, inspiring new ideas as they try to come up with ways to remain afloat.
(Japan Times)
Mar 28
Female flight attendants working for Japan Airlines will be allowed to wear pants and abandon high heels next month, the company said on Thursday, after a feminist campaign took off.
(Japan Today)
Mar 28
Large queues formed at supermarkets and stores in Tokyo on Friday as residents in the Japanese capital prepared for a weekend at home, after the city's governor called on them to remain indoors to prevent the spread of the coronavirus.
(Japan Today)
Mar 28
A man was arrested Friday on suspicion of obstructing business after he allegedly delayed a domestic flight in Japan on Thursday immediately before takeoff by telling cabin crew he was infected with the novel coronavirus.
(Japan Today)
---