Tokyo Metropolitan Police have arrested three men and a boy over the alleged assault and robbery of a male corporate executive in Setagaya Ward last year, reports TV Asahi (Feb. 8).
At around 3:00 p.m. on September 18, Ryoha Suzuki, 20, Mikito Matsushita, 21, allegedly worked together in the attack of the man, then 68, on a road in the Komazawa area.
After stealing the man's bag, which contained about 10,000 yen in cash, the pair were assisted by Tatsumi Usami, 21, and the youth, 18, in fleeing the scene in a vehicle.
Mikito Matsushita, left, Ryoha Suzuki, center, and Tatsumi Usami (Twitter)
During the incident, the man tumbled to the ground, which resulted in injuries to an arm and shoulder.
All of the suspects admit to the allegations, police said. "We aimed at an elderly person who seemed to have money," one of the suspects was quoted. Suzuki said, "We did it for money."
Apr 01
With the recent passing of Japanese comedy legend Ken Shimura due to complications of a COVID-19 infection, everyone has been looking back on his many accomplishments in music, comedy, and entertainment in general.
(soranews24.com)
Apr 01
Tokyo Metropolitan Police have arrested a second man over the alleged rape of an intoxicated woman inside a vehicle in Shinjuku Ward two years ago, reports TV Asahi (Mar. 30).
(tokyoreporter.com)
Mar 31
Police in Soka, Saitama Prefecture, have arrested a 46-year-old woman on suspicion of arson and attempted murder after she set fire to her house in order to kill her 16-year-old son.
(Japan Today)
Mar 31
The death sentence for a Japanese man over the mass murder in 2016 of 19 mentally impaired people at a care home near Tokyo was finalized Tuesday as he withdrew his appeal the previous day.
(Kyodo)
Mar 31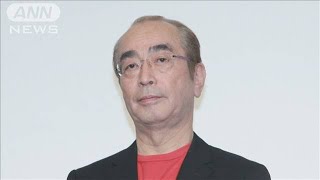 Veteran Japanese comedian Shimura Ken passed away on Sunday night at a hospital in Tokyo. The 70-year-old comedy icon was confirmed to have been infected with coronavirus.
(NHK)
Mar 30
Pretty much everyone who visits Nara stops by the park to feed crackers to the deer, so are the smaller crowds leaving them hungry?
(soranews24.com)
Mar 30
Restaurants in Japan are navigating rough waters amid the COVID-19 pandemic, inspiring new ideas as they try to come up with ways to remain afloat.
(Japan Times)
Mar 28
Female flight attendants working for Japan Airlines will be allowed to wear pants and abandon high heels next month, the company said on Thursday, after a feminist campaign took off.
(Japan Today)
Mar 28
Large queues formed at supermarkets and stores in Tokyo on Friday as residents in the Japanese capital prepared for a weekend at home, after the city's governor called on them to remain indoors to prevent the spread of the coronavirus.
(Japan Today)
Mar 28
A man was arrested Friday on suspicion of obstructing business after he allegedly delayed a domestic flight in Japan on Thursday immediately before takeoff by telling cabin crew he was infected with the novel coronavirus.
(Japan Today)
---