The corpse of a missing man was found along the tracks at a rail station in Kumagaya City, police said, reports TV Asahi (Feb. 14)
At just past 11:00 a.m., police received a report about a "person along the track bed" of the Takasaki Line at JR Kumagaya Station.
Officers arriving at the scene found the body, later identified as a man in 30s living in the southern part of Saitama Prefecture, in a space between the track bed and beneath the concrete platform.
On Tuesday morning, the parents of the man reported him missing.
Police are now investigating whether the man fell from the platform onto the tracks.
After the discovery, the Takasaki Line was halted in both directions, with the longest delay extending for 55 minutes.
駅のホームの退避スペースに若い男性の遺体が発見されました。  14日午前11時すぎ、埼玉県のJR熊谷駅で駅員から「線路に人がいる」と通報がありました。駆け付けた警察官がホームの下にある退避スペースで若い男性の遺体を発見しました。死亡していたのは埼玉県南部に住む30代の男性で、11日朝から行方が分からなくなって両親が捜索願を出していました。警察はこの男性がホームから転落した可能性もあるとみて調べています。JR高崎線は一時運転を見合わせ、最大で55分の遅れが出ました。
Jun 04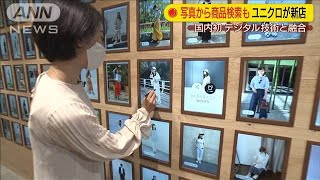 Japanese casual clothing chain Uniqlo will open a new outlet Friday in Tokyo's Harajuku neighborhood, marking a homecoming eight years in the making to the city's vibrant hub for youth fashion.
(Nikkei)
Jun 03
Police in Japan say they've made the first arrest for the violation of a ban on reselling masks, which was introduced to stop them from being resold at inflated prices amid the coronavirus outbreak.
(NHK)
Jun 03
A hearing at a Tokyo court was suspended for hours on Tuesday after defense lawyers refused to wear face masks.
(NHK)
Jun 02
Japan is considering easing entry bans on people from four Asia-Pacific countries where coronavirus infections are now apparently under control.
(NHK)
Jun 02
Universal Studios Japan will reopen its doors on June 8 to annual ticket holders who live in Osaka Prefecture after being closed for around three months due to the coronavirus pandemic, the operator said Monday.
(Japan Times)
May 29
NHK has learned that Tokyo Tower will reopen from Thursday, although most visitors will have to take the stairs instead of elevators to access the observation deck.
(NHK)
May 28
Japan's Diet has enacted legislation to tighten regulations on IT giants by requiring them to ensure transparency of their online business transactions with their business partners.
(NHK)
May 27
Japan is slowly bringing its economy back on line as a state of emergency was fully lifted after almost two months. While many in Tokyo seemed eager to reclaim a sense of normalcy, steps to keep the coronavirus at bay mean it's far from business as usual.
(NHK)
May 27
The lifting of the state of emergency in Tokyo saw many people resuming their daily commutes by train on Tuesday. With stations bustling, the city seemed almost normal.
(Nikkei)
May 27
Amusement park association wants quiet thrill rides, no hugs as part of post-coronavirus closure reopenings.
(soranews24.com)
---