Discovering a new place on earth is the best feeling there is. So many impressions coming at you as you roam through a city or destination. But sometimes you need some guidance, especially if you are going to travel to less known or less popular destination.
Where are you and what is there to do here? Because what if you miss something? Now more and more travelers in Japan are using TripsPoint as the best solution when it comes to discovering a new city or region.
Traveling to unusual destinations from Japan
"What are the things to do in Tenerife?" Living in Japan you wouldn't find too much information about the subject and widely known websites like TripAdvisor will just highlight you very limited information that's not necessarily verified by locals. That question we asked ourselves for our latest trip. But we ask ourselves the same thing every time when planning a trip. Not every city has an Eiffel Tower, Central Park or Reichstag where you already know in advance that you have to go there. And many cities and destinations have countless underexposed gems in addition to the major famous sights. You will find this quickly on TripsPoint. You can search by category or simply sort all attractions by rating. This way you quickly found the best-rated activities in the city.
Book your tours from local travel companies
No one knows the best way to experience a country better than locals. TripsPoint is the perfect platform where local operators are connecting with travelers. You can browse the offer of tours by category and destination. TripsPoint makes it easy to make your booking as all you need is a booking deposit to confirm your tour.
Did you like the experience, give them a review or recommend them to other travelers.
Hotels
Every booking site has its own assessment system. But then you must have booked through that site. This is different for TripsPoint. You cannot book a hotel but can recommend and rate any hotel you booked somewhere else. In contrary to other review sites, this results in genuine reviews without the fake reviews. And in addition to the assessment, they also ask you to indicate which facilities the hotel has, you can upload photos of your own stay. This gives a more independent view of the hotel than just the photos of the beautiful places and rooms as supplied by the owner.
Restaurants
And in addition to your place to sleep and activities, you can also see on the TripsPoint website which restaurants and cafes are nearby and how they are assessed. Including photos of visitors.
I know that there are a number of apps (such as Yelp) that are specifically intended and therefore better for reviewing restaurants. But the combination with the tours, hotels, and attractions makes TripsPoint all-around where you have everything at hand in one place.
Contribute yourself
A review site cannot exist without a contribution from users. I myself try to leave reviews of hotels and restaurants on a regular basis. In California, a hotel owner once explicitly asked us to leave a review. He understood very well that a high figure sells more rooms. And he realized that we had a great time in his accommodation.
Besides leaving reviews for the local tours, travel destinations, accommodations, restaurants, and local attractions there are other ways to contribute to TripsPoint. You can review your whole trip and recommend the destination to other travelers. A great feature if you think you have a good eye for finding hidden gems off the beaten path.
If a review of a few sentences does not suffy, you can also write your own travel stories or even travel guides. This way you are not only sharing your unique experience with others, but you help them to experience the same.
Why TripsPoint is better than other review sites
While other review sites may have quite some reputation, there is one big disadvantage to them: the presence of fake reviews. This is because everyone can rate a tour, restaurant or accommodation, even though they have not used it. As a result, the rating loses some credibility, which makes that it loses its purpose. TripsPoint only allows users that have booked through the platform to leave reviews. This way other travelers are guaranteed genuine reviews and recommendations.
Aug 10
The Tokyo Metropolitan Government says 331 new cases of the coronavirus had been confirmed as of 3 p.m. on Sunday.
(NHK)
Aug 10
Despite uncertainties from COVID-19, top Japanese corporations plan to invest 15.8% more in information technology in fiscal 2020 to keep up the wave of digitization across industries.
(Nikkei)
Aug 10
Unreported World is in Japan to meet some of the country's 'Junior Idols'.
(Unreported World)
Aug 10
Japan was blanketed by sweltering heat on Sunday. Temperatures in many areas rose above 35 degrees Celsius, putting people's health at risk.
(NHK)
Aug 10
Japanese Prime Minister Abe Shinzo says he will work to prevent the elderly and other vulnerable people from contracting the coronavirus to avoid declaring another state of emergency.
(NHK)
Aug 10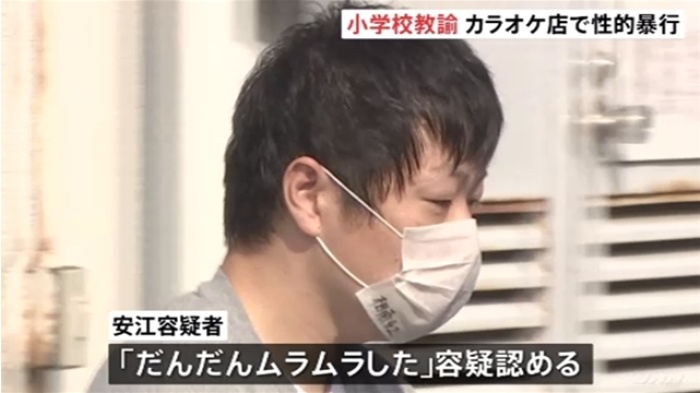 A search for a misplaced bag by a 37-year-old male teacher led to his arrest over the alleged rape of an intoxicated college student at a karaoke parlor in Sagamihara City, police said, reports the Asahi Shimbun (Aug. 9).
(tokyoreporter.com)
Aug 10
Mitsui O.S.K. Lines says it believes more than 1,000 tons of oil have leaked from a bulk carrier that ran aground off Mauritius in the Indian Ocean on July 25.
(NHK)
Aug 10
Japan's male smoking rate fell below 30 percent for the first time in 2019, slipping to 28.8 percent, down 2.3 percentage points from the previous study in 2016, according to a health ministry survey.
(Japan Today)
Aug 10
In a town with a dying population, we find hundreds of scarecrows, zero children, and a voice that I hope I never forget.
(Tokyo Lens)
Aug 10
People in the US will be able to watch Japanese pro baseball games live on cable TV and the internet soon.
(NHK)
---