Japan's government has drafted a basic policy on the coronavirus in a bid to stem the number of new cases.
The draft plan is based on discussions by a group of experts on Monday. The government plans an official announcement on Tuesday.
The plan calls on individuals and businesses to take a range of steps to prevent the spread of infections. They include asking people to take days off and stay home if they have a fever and other cold symptoms.
The plan does not demand that each and every event be postponed or cancelled. But it asks event organizers to carefully consider whether to go ahead with their plans.
Currently, when new cases emerge, authorities investigate the route of transmission while keeping an eye on those who had close contact with the infected person.
The plan says if the number of cases continues to rise, authorities should shift their focus to asking the public to stay indoors.
The plan also envisions the use of medical facilities in addition to those already designated, to address an increase in the number of people believed to be infected.
The government is currently asking people who believe they are infected to contact designated medical institutions.
Under the draft plan, the government will enable the elderly and those with pre-existing conditions to get a prescription by talking to doctors by phone, in order to minimize the risk of contracting the virus.
At Monday's meeting, experts said the next few weeks will be a crucial time for Japan to contain the spread of infections.
They warned that Japan could see a rapid increase in new cases, given the recent emergence of cases in which it's unclear when and how patients were infected.
The experts also raised concerns about the number of hospital beds in the Tokyo metropolitan area, many of which are being used by passengers from the Diamond Princess cruise ship.
Apr 03
Many major cities around the globe have implemented lockdowns, but Japan's big cities such as Tokyo and Osaka have not yet followed suit. Because of that, a sense of crisis about the coronavirus pandemic among the public seems relatively low.
(Japan Times)
Apr 03
Prime Minister Shinzo Abe has quickly become an online meme following his announcement Wednesday evening that the government will distribute two cloth masks to every household in the nation, a policy many slammed as out of touch with reality.
(Japan Times)
Apr 01
Prime Minister Abe Shinzo says Japan has yet to reach a point where a declaration of a state of emergency is necessary to contain the coronavirus pandemic.
(NHK)
Mar 29
Prime Minister Shinzo Abe gave the nation a dire warning Saturday that it could see its hospitals overwhelmed and the death toll skyrocket if the coronavirus gets out of control, but pledged to draw up an economic relief package even bigger than the one used to sustain the economy during the 2008 global financial crisis.
(Japan Times)
Mar 28
Japanese Prime Minister Shinzo Abe has dismissed criticism of his wife attending a gathering to view cherry blossoms at a time when such a meeting is not recommended because of the threat of the coronavirus.
(NHK)
Mar 28
Prime Minister Shinzo Abe has warned that Japan's economy would be hard hit if Tokyo is locked down due to the coronavirus.
(NHK)
Mar 28
The health ministry said Friday 92 passengers and crew members aboard a flight from Chicago to Narita airport near Tokyo were allowed to enter Japan without being asked to self-isolate for 14 days and refrain from using public transport.
(Japan Today)
Mar 27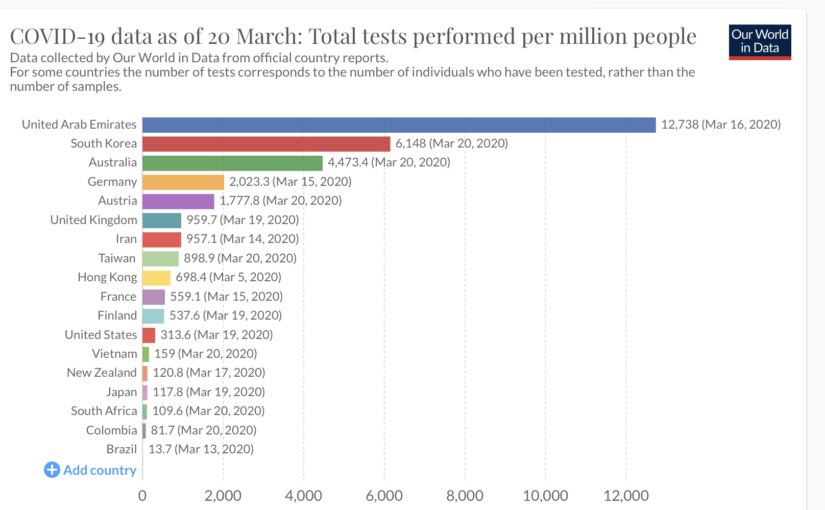 Germany has decided that saving lives is more important than saving face. In a rather undiplomatic letter to German citizens in Japan posted on the Embassy Of Germany's web site on March 24, the embassy did not mince words in discussing Japan's poor handling of coronavirus testing. It warns that we should assume there are a high number of unreported carriers.
(japansubculture.com)
Mar 27
On Wednesday night, Tokyo Governor Yuriko Koike asked residents of Japan's capital to remain home as much as possible over the coming weekend in order to minimize the spread of the coronavirus. Now, one day after Tokyoites were told to stay in their homes, people in all four of its neighboring prefectures are being told to stay out of the city.
(soranews24.com)
Mar 26
Tokyo governor is calling on residents in the city to stay home this coming weekend unless they absolutely need to go out.
(NHK)
---