The planned state visit by Emperor Naruhito and Empress Masako to Britain in the second quarter of this year will be postponed due to the new coronavirus outbreak, Japan's top government spokesman said Thursday.
"In view of the spread of new coronavirus infections in the world, we have judged it appropriate for us to rearrange the timing of the visit in consultation with the British government," Chief Cabinet Secretary Yoshihide Suga said at a news conference.
Despite the plan change, the state visit, at the invitation of Queen Elizabeth II, will likely be the first overseas trip by the imperial couple since Emperor Naruhito took the throne in May, Suga said.
The announcement came as the focus of the global viral outbreak has shifted to Europe, prompting many governments to call on people to stay indoors and impose travel restrictions to contain COVID-19, the illness caused by the new virus.
In Japan, the government decided Wednesday to cancel banquets originally planned for April to celebrate Crown Prince Akishino's new status as first in line to the Chrysanthemum Throne.
Jul 15
The organizer of a stage production in Tokyo says 37 people, including actors and members of the audience, have been confirmed to be infected with the coronavirus.
(NHK)
Jul 14
Police in Kyoto on Monday morning arrested a 36-year-old man on suspicion of fatally stabbing his 24-year-old girlfriend to death at her apartment in Himeji, Hyogo Prefecture.
(Japan Today)
Jul 14
A city employee from Takamatsu, Kagawa Prefecture, dispatched for disaster relief efforts to Kumamoto Prefecture, has been found to be infected with the novel coronavirus, the Kumamoto government said Monday.
(Japan Times)
Jul 13
Heavy rain has toppled an ancient cedar tree at a shrine in Gifu Prefecture, central Japan.
(NHK)
Jul 13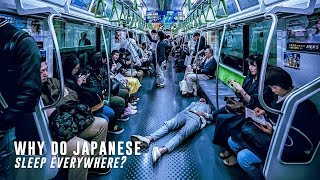 Japanese in their 20s and early 30s are going to bed earlier and sleeping about eight hours a day, 40 to 50 minutes longer than the same demographic did 10 years ago, according to a recent survey.
(Japan Times)
Jul 13
Tokyo Metropolitan Police have arrested the manager and an employee of a massage parlor operating illegally in the red-light district of Kabukicho, reports TV Asahi (July 4).
(tokyoreporter.com)
Jul 13
On July 4th, a rescue team carried out a helicopter operation to save a woman and a cat stranded in the floodwaters in Japan's Hitoyoshi.
(RT)
Jul 12
Residents are returning to their homes in Kuma village, in the Kumamoto prefecture of Japan, one of the regions worst hit by the recent torrential rain, to start the process of cleaning and searching for their belongings.
(RT)
Jul 11
Absolutely no tools, tape, or glue required for construction.
(soranews24.com)
Jul 10
A 24-year-old woman in custody after she caused the death of her 3-year-old daughter by leaving her alone at their residence for more than one week barricaded her inside with furniture, police have revealed, reports Fuji News Network (July 9).
(tokyoreporter.com)
---