Hyogo Prefectural Police have disciplined a police sergeant in Amagasaki City for engaging in sex with a subordinate female officer while on duty, reports the Sankei Shimbun (Mar. 19).
The officer, 32, is stationed at the Amagasaki-Higashi Police Station. Police said on Thursday that he was handed a pay cut of 10 percent for a one-month period for negligence.
Between last December and February, the sergeant, who is married with at least one child, engaged in sex on three occasions with the unmarried colleague, 21, inside a break room of a koban (police box).
The relationship began after the sergeant invited the female officer out for a meal. The subsequent encounters took place late at night and early in the morning.
Though the 15-minute sessions took place while both persons were on duty, neither officer was unable to accommodate visitors to the police box or perform other duties, police said.
The matter emerged in February when another officer alerted a superior. Both persons are reflecting upon their actions, police said.
"With the acts being unbecoming of a police officer, we strictly dealt [with the matter]," said inspector Masaki Kitano, according to NHK (Mar. 19).
兵庫県警の警察官の男女が夜の交番でみだらな行為をしたとして懲戒処分となりました。  尼崎東警察署の32歳の男性巡査部長と21歳の女性巡査は交番の休憩室で3度、みだらな行為をしていたということです。男性巡査部長は既婚者ですが、去年12月に女性巡査を食事に誘って不倫交際に発展し、同じ交番の夜勤となった際に約15分間、勤務を抜けてみだらな行為に及んでいました。「2人きりになったらついつい雰囲気に流された」と説明していて、兵庫県警は2人を減給1カ月と訓戒の処分としました。
Apr 06
Japan will earmark 1 trillion yen ($9.2 billion) for a reserve fund to fight the new coronavirus pandemic, according to a draft of an emergency economic package being compiled by the government.
(Kyodo)
Apr 04
Japan's Prime Minister Abe Shinzo and the main governing Liberal Democratic Party have agreed to give roughly 2,800 dollars to households whose income has fallen to a certain level due to the coronavirus outbreak.
(NHK)
Apr 02
Tokyo's Shinjuku Ward officials say the coronavirus infection is spreading in Kabukicho and other entertainment and amusement districts in the ward.
(NHK)
Apr 02
The Tokyo Metropolitan Government has put into full force an ordinance that virtually bans indoor smoking at restaurants with employees.
(NHK)
Apr 01
Tokyo Metropolitan Police have arrested a second man over the alleged rape of an intoxicated woman inside a vehicle in Shinjuku Ward two years ago, reports TV Asahi (Mar. 30).
(tokyoreporter.com)
Mar 31
Police in Soka, Saitama Prefecture, have arrested a 46-year-old woman on suspicion of arson and attempted murder after she set fire to her house in order to kill her 16-year-old son.
(Japan Today)
Mar 31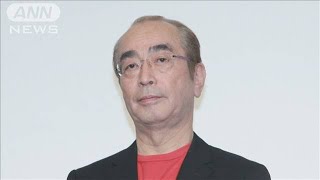 Veteran Japanese comedian Shimura Ken passed away on Sunday night at a hospital in Tokyo. The 70-year-old comedy icon was confirmed to have been infected with coronavirus.
(NHK)
Mar 30
The Tokyo Olympics and Paralympics organizing committee will likely support the idea of delaying the Games to July of next year.
(NHK)
Mar 26
Tokyo governor is calling on residents in the city to stay home this coming weekend unless they absolutely need to go out.
(NHK)
Mar 24
Prime Minister Shinzo Abe and International Olympic Committee President Thomas Bach agreed Tuesday to postpone this summer's Tokyo Olympics for one year due to the coronavirus pandemic, the Japanese leader said.
(NHK)
---