Brilliant unbeaten colt Contrail now has the Japanese triple crown in his sights after landing the 80th running of the Satsuki-sho. He saw off the challenge of third-favourite Salios to secure victory at Nakayama Racecourse.
The 2,000-metre contest for three-year-olds makes up the first leg of the triple crown. The second leg is the Japanese Derby, which is being held behind closed doors in May. The Deep Impact colt now heads to the race, also known as the Tokyo Yushun, as the short-priced favourite due to the way he dished out a first career defeat to Salios, who was ridden by Australian jockey Damien Lane.
The pair may meet again in the second leg in May where there could yet be support for Salios to turn the form around, especially from Australian punters keen to throw their support behind Lane with Australian bookmakers and Paypal betting sites should he get the ride for a second time. Contrail is priced around 1/2 (1.50) to follow-up, while Salios is at 3/1 (4.00) after defeat by just half a length.
However, Contrail's trainer Yoshito Yahagi believes his horse has what it takes to add the Japan Derby to his honours list and set up a tilt at making history. The third and final leg of the triple crown is the Kikuka-sho in October.
He said: "I thought it would be easy to get through, but the runner-up was also strong. We were behind and that was bad for my heart.
"I would have liked to have him gain about 10 kilograms, but I got the feeling he'll be able to do well even over the Derby's 2,400 meters."
Japanese Triple Crown Races
The Japanese Triple Crown is for three-year-old horses and is made up of three different races that each offers a different challenge. The differing nature of each triple crown has made it hard to win over the years.
Satsuki-sho
This is the first leg that has already been won by Contrail. It is also known as the Japanese 2000 Guineas and is run over a distance of 2,000m at Nakayama Racecourse in Chiba every April. This is the fastest race of the three and requires natural speed from the winner
Tokyo Yushun
The second leg is also known as the Japanese Derby and is run over 2,400m at Tokyo Racecourse in late May or early June. This is over a longer trip so needs slightly more stamina but also a bit of luck in-running too.
Kikuka-sho
The third and final leg is the Kikuka-sho, also known as the Japanese St Leger. This takes place at Kyoto Racecourse in October every year. The race takes place over a distance of 3,000m and is more of a stamina test.
Which horses have won the Japanese Triple Crown?
Only six horses have ever won the Japanese Triple Crown throughout its history. It means Contrail will be bidding to add his name to an illustrious and select group of horses. No trainer has ever saddled a horse to win the Triple Crown more than once.
● Sire Light – The first horse to win the Japanese Triple Crown with success in 1941.
● Shinzan – Ended a 23-year wait to see another Triple Crown champion when landing the prestigious honour in 1964.
● Mr CB – The bay son of Tosho Boy won all three races in 1983 to become just the third horse in history to achieve Triple Crown glory.
● Symboli Rudolf – After gaps of more than 20 years between Triple Crown winners, two came along in consecutive seasons. The bay Symboli Rudolf matched Mr CB's achievement just a year later in 1984.
● Narita Brian – Narita Brian won the Triple Crown in 1994 after a ten-year gap followed before a horse good enough to land all three races came along.
● Deep Impact – Deep Impact, a son of Sunday Silence, was the last horse to win all three races in 2005. He is the sire of current Triple Crown-chasing Contrail.
Jul 08
Japan will consider easing travel restrictions for athletes from abroad for next year's Tokyo Olympics and Paralympics in a bid to hold the Summer Games even if the global coronavirus pandemic is not completely under control by then, several sources close to the matter said Tuesday.
(Kyodo)
Jul 07
A wide-ranging survey conducted by the Japan News Network (JNN) found that 77 percent of those questioned said that the Tokyo Olympics "cannot be held" next year, it was announced on Monday.
(Japan Today)
Jul 05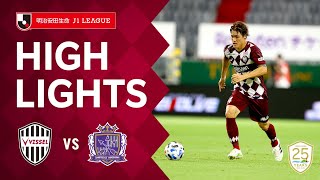 The top J1 division of Japan's professional soccer league, J.League, which postponed all official matches in February in response to the coronavirus outbreak, has resumed play without spectators.
(NHK)
Jun 29
Second-favorite Chrono Genesis blitzed the field Sunday to claim the Takarazuka Kinen at Hanshin Racecourse.
(Japan Times)
Jun 23
Japanese high school baseball players, heartbroken because their annual tournament was canceled due to the pandemic, are getting a consolation prize: a spoonful of dirt.
(Japan Today)
Jun 23
There was a great sense of sadness when it was announced by F1 officials that the Japanese Grand Prix in 2020 would be cancelled.
(newsonjapan.com)
Jun 23
Over the years, it's fair to say that Japanese professional wrestlers haven't had a fair opportunity to shine in WWE.
(newsonjapan.com)
Jun 22
Yamaha Corporation offers a wide variety of products and services. It is the biggest piano manufacturing firm globally.
(newsonjapan.com)
Jun 21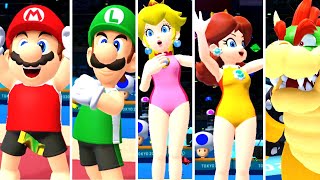 This video shows all characters playing Gymnastics - Floor Exercise in Mario and Sonic at the Olympic Games Tokyo 2020.
(MarioGamers)
Jun 20
Japanese baseball managed to do what American baseball has not — play ball.
(Japan Today)
---