Tokyo Metropolitan Police have arrested a 27-year-old man who allegedly injured several persons by causing a crash while driving his vehicle in reverse in Koto Ward earlier this year, reports TBS News (May 18).
According to the Joto Police Station, Tetsuya Kabutoya drove his vehicle over a distance of 1.6 kilometers in reverse before crashing into a passenger vehicle making a right turn at an intersection on Meiji-dori in the Shinsuna area in January.
A second vehicle was also involved in the accident. The collisions caused injuries to four persons, including a man and his wife, aged in their 40s, and their daughter, an elementary school student.
Tetsuya Kabutoya (Twitter)
Upon his arrest on suspicion of reckless driving resulting in injury, Kabutoya admitted to the allegations. "Just before the accident, I drank 10-odd whiskey sours with colleagues," the suspect was quoted by police. "Since I was drunk, I couldn't drive normally."
Police sent Kabutoya to prosecutors on Monday. It was not revealed why police sent the suspect to prosecutors four months after the accident.
After the accident, Kabutoya fled the scene. However, he reported it to police about 40 minutes later.
東京・江東区の明治通りで酒を飲んで車を逆走させ、4人に重軽傷を負わせたとして27歳の男が逮捕されました。  甲谷哲也容疑者は1月、江東区の明治通りで酒を飲んだ後に車を運転して約1.6キロ逆走したうえ、交差点で車2台と絡む事故を起こして小学生の女の子を含む4人に重軽傷を負わせた疑いが持たれています。警視庁によりますと、甲谷容疑者は事故の後に現場を離れましたが、約40分後に自ら110番通報をしました。事故直前に仲間とサワーなどを十数杯近く飲んだと供述し、逆走したことについては気付いていなかったということです。
Jun 04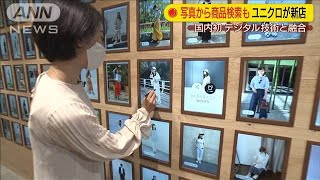 Japanese casual clothing chain Uniqlo will open a new outlet Friday in Tokyo's Harajuku neighborhood, marking a homecoming eight years in the making to the city's vibrant hub for youth fashion.
(Nikkei)
Jun 03
Police in Japan say they've made the first arrest for the violation of a ban on reselling masks, which was introduced to stop them from being resold at inflated prices amid the coronavirus outbreak.
(NHK)
Jun 03
A hearing at a Tokyo court was suspended for hours on Tuesday after defense lawyers refused to wear face masks.
(NHK)
Jun 02
Japan is considering easing entry bans on people from four Asia-Pacific countries where coronavirus infections are now apparently under control.
(NHK)
Jun 02
Universal Studios Japan will reopen its doors on June 8 to annual ticket holders who live in Osaka Prefecture after being closed for around three months due to the coronavirus pandemic, the operator said Monday.
(Japan Times)
May 29
NHK has learned that Tokyo Tower will reopen from Thursday, although most visitors will have to take the stairs instead of elevators to access the observation deck.
(NHK)
May 28
Japan's Diet has enacted legislation to tighten regulations on IT giants by requiring them to ensure transparency of their online business transactions with their business partners.
(NHK)
May 27
Japan is slowly bringing its economy back on line as a state of emergency was fully lifted after almost two months. While many in Tokyo seemed eager to reclaim a sense of normalcy, steps to keep the coronavirus at bay mean it's far from business as usual.
(NHK)
May 27
The lifting of the state of emergency in Tokyo saw many people resuming their daily commutes by train on Tuesday. With stations bustling, the city seemed almost normal.
(Nikkei)
May 27
Amusement park association wants quiet thrill rides, no hugs as part of post-coronavirus closure reopenings.
(soranews24.com)
---