Hiroshima Prefectural Police arrested a 19-year-old boy after he rammed his vehicle into a police station in Fukuyama City early Tuesday, reports the Asahi Shimbun (May 19).
At around 12:40 a.m., the boy, a factory worker, drove the vehicle into the entrance of the Fukuyama East Police Station.
The boy then allegedly slapped a head patrol officer in the face after he began questioning the youth.
After he was taken into custody on suspicion of interfering with duties of a public servant over the slap, the boy admitted to the allegations, police said.
The entrance to the station is located a few meters off of a road. After the head patrol officer heard a loud sound, he went outside and found the vehicle lodged into the entrance with the boy nearby.
Alcohol was not detected on the boy's breath, police said.
With police suspecting that the boy intentionally rammed into the entrance, the investigation is continuing on suspicion of causing property damage.
19日未明、広島県福山市の警察署に車が突っ込み、運転していたとみられる自称少年が警察官の顔を平手打ちしたとして逮捕されました。  午前0時半すぎ、福山東警察署の正面玄関に軽四貨物自動車が突っ込み、自動ドアが壊れました。けが人はいませんでした。警察官が車を運転していたとみられる自称19歳の少年に職務質問をしたところ、突然、顔面を平手で殴打してきたため、公務執行妨害の疑いで現行犯逮捕しました。調べに対して容疑を認めているということです。車は玄関に向かってまっすぐ突っ込んでいて、警察はわざと突っ込んだ可能性もあるとみて動機などを調べています。
Jun 04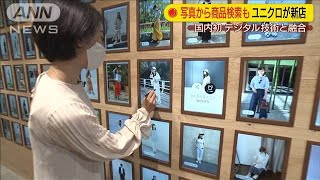 Japanese casual clothing chain Uniqlo will open a new outlet Friday in Tokyo's Harajuku neighborhood, marking a homecoming eight years in the making to the city's vibrant hub for youth fashion.
(Nikkei)
Jun 03
Police in Japan say they've made the first arrest for the violation of a ban on reselling masks, which was introduced to stop them from being resold at inflated prices amid the coronavirus outbreak.
(NHK)
Jun 03
A hearing at a Tokyo court was suspended for hours on Tuesday after defense lawyers refused to wear face masks.
(NHK)
Jun 02
Japan is considering easing entry bans on people from four Asia-Pacific countries where coronavirus infections are now apparently under control.
(NHK)
Jun 02
Universal Studios Japan will reopen its doors on June 8 to annual ticket holders who live in Osaka Prefecture after being closed for around three months due to the coronavirus pandemic, the operator said Monday.
(Japan Times)
May 29
NHK has learned that Tokyo Tower will reopen from Thursday, although most visitors will have to take the stairs instead of elevators to access the observation deck.
(NHK)
May 28
Japan's Diet has enacted legislation to tighten regulations on IT giants by requiring them to ensure transparency of their online business transactions with their business partners.
(NHK)
May 27
Japan is slowly bringing its economy back on line as a state of emergency was fully lifted after almost two months. While many in Tokyo seemed eager to reclaim a sense of normalcy, steps to keep the coronavirus at bay mean it's far from business as usual.
(NHK)
May 27
The lifting of the state of emergency in Tokyo saw many people resuming their daily commutes by train on Tuesday. With stations bustling, the city seemed almost normal.
(Nikkei)
May 27
Amusement park association wants quiet thrill rides, no hugs as part of post-coronavirus closure reopenings.
(soranews24.com)
---