Japan's government says it is lifting the state of emergency for three western prefectures -- Osaka, Kyoto and Hyogo -- and it may do the same for the Tokyo metropolitan area and the northern prefecture of Hokkaido next week.
Prime Minister Abe Shinzo said, "We are lifting the state of emergency declaration for Osaka, Kyoto, and Hyogo prefectures. Tokyo, its three neighbors, and Hokkaido will remain under the state of emergency. But the number of new infections is steadily declining and the strain on the medical system is easing. Therefore, we will ask experts to evaluate the situation early next week, likely on Monday. If the situation remains the same, we may be able to lift the declaration for those prefectures."
Osaka, Kyoto and Hyogo met the criteria set by the government for the emergency declaration to be lifted...which include the rate of new cases to be less than 0.5 per 100,000 people over the past week.
Officials say the prefectures also have sufficient medical supplies and monitoring systems in place.
People expressed mixed feelings about the move.
A man in Osaka says, "I'm a little worried. There is no guarantee that the number of infected people won't substantially increase going forward."
A man in Kobe says, "The situation here is stabilizing, so I think it's about time to revitalize the economy."
Officials reported 11 new cases in the capital on Thursday, and the daily increase has been on the downward trend.
But both Tokyo and its neighbor Kanagawa did not meet the criteria for the state of emergency to be lifted as of Wednesday.
Saitama and Chiba did, but officials are treating the four prefectures as one group. Hokkaido also did not meet the benchmark.
Tokyo Governor Koike Yuriko says, "We need a little more effort so that we can achieve this standard."
People living in areas that remain under the state of emergency are being asked to refrain from non-essential outings. The declaration is due to expire at the end of this month.
39 other prefectures had the state of emergency lifted last week but officials are urging residents to reduce contact to prevent a second wave of infections.
In total, more than 16,500 people have tested positive for the coronavirus in Japan. About 790 have died.
Jun 04
Two Yomiuri Giants players have tested positive for the novel coronavirus, the Central League team announced Wednesday, casting a shadow over Nippon Professional Baseball's plan to start the 2020 season on June 19.
(Japan Today)
Jun 04
Japan has reported 31 new confirmed COVID-19 cases with the total reaching 17,031, according to the latest figures from the health ministry and local authorities on Wednesday.
(china.org.cn)
Jun 04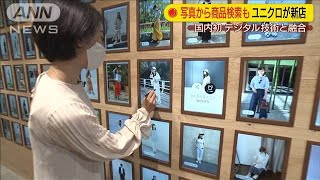 Japanese casual clothing chain Uniqlo will open a new outlet Friday in Tokyo's Harajuku neighborhood, marking a homecoming eight years in the making to the city's vibrant hub for youth fashion.
(Nikkei)
Jun 03
Japan's Prime Minister Abe Shinzo has effectively given up on plans to change the start of the nation's school year from April to September.
(NHK)
Jun 03
A hearing at a Tokyo court was suspended for hours on Tuesday after defense lawyers refused to wear face masks.
(NHK)
Jun 03
Japan approved Tuesday a PCR coronavirus test using saliva, which is much safer and easier compared with the currently dominant method, which collects mucus from the back part of the nose.
(Japan Times)
Jun 03
Experts in Japan are calling on people to use face masks cautiously in the summer when the risk of heatstroke increases.
(NHK)
Jun 02
Japan is considering easing entry bans on people from four Asia-Pacific countries where coronavirus infections are now apparently under control.
(NHK)
Jun 02
Regulations to protect workers in Japan from abusive bosses and colleagues took effect Monday to criticism that it only provides a road map to desk-bound bullies.
(Nikkei)
Jun 02
Many tourist spots across Japan reopened Monday, a week after the full lifting of a state of emergency, with precautions in place against the novel coronavirus amid growing concern over a second wave of infections.
(Kyodo)
---