The local government in the city of Toyohashi, Aichi Prefecture, has announced that a person who traveled from the Philippines had developed rabies — the first case in Japan in 14 years.
The municipal government said Friday that the patient, whose sex, age and nationality were not disclosed, is believed to have contracted the deadly rabies virus in the Southeast Asian country after being bitten by a dog on the left ankle last September. Before coming to Japan for work in February, the person did not visit a doctor.
After starting to present symptoms of the virus on May 11, including pains in the ankle and other parts of the body, vomiting and hydrophobia, the resident of the city of Shizuoka was hospitalized in Toyohashi on Monday. The infection was confirmed on Friday in a genetic analysis by the National Institute of Infectious Diseases. The patient has been in a serious condition.
Humans contract the rabies virus from dogs and other animals, and it is not usually transmitted between humans.
愛知県豊橋市の医療機関を受診した患者が「狂犬病」に感染していたことが分かりました。国内で人が狂犬病を発症したのは14年ぶりです。  豊橋市によりますと、患者は18日に腹痛や嘔吐(おうと)の症状などを訴え、市内の医療機関を受診しました。遺伝子検査の結果、22日に狂犬病ウイルスに感染していたことが分かりました。性別や年齢は公表されておらず、現在も集中治療室に入院していて重症です。患者は2月にフィリピンから就労のために来日していましたが、去年9月にフィリピン国内で犬に左足首をかまれ、この際に感染したとみられています。狂犬病を巡っては2006年にフィリピンから帰国した人が発症したケースが確認されています。
Jul 09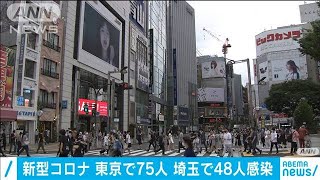 Japanese authorities reported Wednesday that 157 more people have been infected with the coronavirus.
(NHK)
Jul 09
Pounding rain that already caused deadly floods in southern Japan was moving northeast Wednesday, battering large areas of Japan's main island, swelling more rivers, triggering mudslides and destroying houses and roads. At least 58 people have died in several days of flooding.
(Japan Today)
Jul 09
Struggling businesses and other clients have left Japanese banks with record outstanding loans for a third straight month.
(NHK)
Jul 09
Carlos Ghosn, the former Nissan Motor Co chairman, wired $862,500 last year to a company managed by one of the two men who later helped him escape from Japan, U.S. prosecutors said in a Tuesday court filing.
(Japan Today)
Jul 08
In a move that will affect Japanese studying in the U.S., the government there said Monday that international students attending American universities will have to depart the country or transition to another college if their classes are moved entirely online for the fall semester amid the coronavirus pandemic.
(Japan Times)
Jul 08
Japan's labor ministry says over 32,000 workers have been discharged by their employers or faced contract nonrenewal amid the coronavirus pandemic.
(NHK)
Jul 07
Japan will relax its coronavirus-induced rules on holding big events from Friday as planned, boosting the maximum number of people allowed at an indoor venue to 5,000, a minister said Monday.
(Kyodo)
Jul 07
Infectious disease experts are feeling a sense of distrust with Prime Minister Shinzo Abe's response to the COVID-19 epidemic, amid signs that the disease is beginning to spread again.
(Japan Times)
Jul 07
The head of the Fukui Prefectural Police in central Japan received a traffic ticket for making an illegal right turn while off duty in May, the police said Monday.
(Kyodo)
Jul 06
Tokyo Governor Koike Yuriko has won a second term after Sunday's voting. Koike laid out what she wants to accomplish over the coming years. She said her most urgent priority is fighting the coronavirus.
(NHK)
---