Amusement park association wants quiet thrill rides, no hugs as part of post-coronavirus closure reopenings.
The coronavirus pandemic has been rough on many businesses, but it's been especially devastating for amusement parks. Tokyo Disneyland and Disney Sea, as well as Osaka's Universal Studios Japan, have been closed since late February, dropping their attendance-related revenues down to zero even during Japan's Golden Week Spring vacation period that straddles the end of April and beginning of March.
But with infection numbers decreasing, amusement parks are looking ahead to what sort of precautions they'll need to put in place in order to reopen. To that end, the East Japan and West Japan Theme Park Associations have prepared a document titled "Guidelines to Prevent the Spread of Infection of the Novel Coronavirus," which says it has the agreement of Oriental Land Japan and USJ, the companies that manage Tokyo Disneyland/Disney Sea and Universal Studios Japan, respectively.
The document, which was posted by Mie Prefecture's Nagashima Resort hot spring facility to its website, lays out a number of suggested policies. A lot of them seem like they'd be pretty easy to implement, such as capping admission to parks and individual attractions, or checking guests' temperatures at park entrances and denying admission to those with fevers, and also asking all guests to wear masks while inside the park. The associations also ask entertainment facilities to encourage the use of cashless payment systems and advance purchase tickets, to shorten the amount of time spent standing in lines and handling cash.
遊園地が再開された場合、絶叫コースターやお化け屋敷などには注意が必要かもしれません。  そこには業界団体の苦悩がにじんでいました。コロナ対策として打ち出した運営指針です。例えば「ジェットコースターなどでは客に対してマスクの着用、及び大声での発声は控えるように促す」とあります。  ジェットコースターの映像を見ながら考えてみましょう。家にいながら楽しめる、よみうりランドの「おうち遊園地」です何しろ、絶叫マシンといわれるくらいですから思う存分、声を張り上げる。これが、最もスタンダードな楽しみ方の一つでした。ところが、今後は大声での発声は控えるように促す。つまり、声を上げたくなってもじっと我慢。ひたすら我慢、ということになるのでしょうか。  また、お化け屋敷で求められるのはこんな運営です。「お化け役などはできる限り離れて実施する」。お化けにもソーシャルディスタンスが求められる時代。場合によってはマスク姿のお化けも現れるかもしれません。  しかし、もしかすると新しい遊園地の楽しみ方が発明される可能性もあります。声を上げてはいけない、笑ってはいけないなどと言われると、むしろ逆に妙に楽しくなってくる。そんな経験はないでしょうか。  さて、22日に遊園地の休業要請を解除した愛知県では、レゴランドの開園を待つお客さんたちが列を作っています。足元には間隔を空けるための印も付けられています。  遊園地協会は取材に対して「設備・アトラクションは各施設で異なるため、ガイドラインに基づいて各施設で対応をお願いしています」とのこと。よみうりランドは具体的な営業方法について検討しているそうです。
Jul 09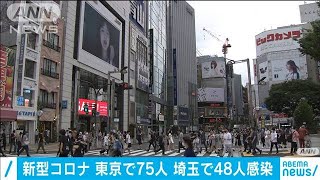 Japanese authorities reported Wednesday that 157 more people have been infected with the coronavirus.
(NHK)
Jul 09
Pounding rain that already caused deadly floods in southern Japan was moving northeast Wednesday, battering large areas of Japan's main island, swelling more rivers, triggering mudslides and destroying houses and roads. At least 58 people have died in several days of flooding.
(Japan Today)
Jul 09
Struggling businesses and other clients have left Japanese banks with record outstanding loans for a third straight month.
(NHK)
Jul 09
Carlos Ghosn, the former Nissan Motor Co chairman, wired $862,500 last year to a company managed by one of the two men who later helped him escape from Japan, U.S. prosecutors said in a Tuesday court filing.
(Japan Today)
Jul 08
In a move that will affect Japanese studying in the U.S., the government there said Monday that international students attending American universities will have to depart the country or transition to another college if their classes are moved entirely online for the fall semester amid the coronavirus pandemic.
(Japan Times)
Jul 08
Japan's labor ministry says over 32,000 workers have been discharged by their employers or faced contract nonrenewal amid the coronavirus pandemic.
(NHK)
Jul 07
Japan will relax its coronavirus-induced rules on holding big events from Friday as planned, boosting the maximum number of people allowed at an indoor venue to 5,000, a minister said Monday.
(Kyodo)
Jul 07
Infectious disease experts are feeling a sense of distrust with Prime Minister Shinzo Abe's response to the COVID-19 epidemic, amid signs that the disease is beginning to spread again.
(Japan Times)
Jul 07
The head of the Fukui Prefectural Police in central Japan received a traffic ticket for making an illegal right turn while off duty in May, the police said Monday.
(Kyodo)
Jul 06
Tokyo Governor Koike Yuriko has won a second term after Sunday's voting. Koike laid out what she wants to accomplish over the coming years. She said her most urgent priority is fighting the coronavirus.
(NHK)
---