Universal Studios Japan will reopen its doors on June 8 to annual ticket holders who live in Osaka Prefecture after being closed for around three months due to the coronavirus pandemic, the operator said Monday.
USJ LLC, the operator of the amusement park in the city of Osaka, said it will gradually lift restrictions and plans to allow all Osaka Prefecture residents to enter from June 15.
It said it will then admit those living in the wider Kinki region also covering Kyoto, Hyogo, Nara, Wakayama and Shiga prefectures from June 19.
Meanwhile, Oriental Land Co., which runs Tokyo Disneyland and Tokyo DisneySea, said Monday it will extend the parks' closure due to fears visitors will come from across the nation and possibly lead to a renewed spread of the virus.
The company said it will announce reopening dates after preparations are complete. A decision on when to open a new area at Tokyo Disneyland will be decided after the parks are again operating, it added.
大阪のユニバーサル・スタジオ・ジャパンが客を限定して8日から営業を再開します。  ユニバーサル・スタジオ・ジャパンは新型コロナウイルスの感染拡大を受けて2月末から休業していましたが、今月8日からは大阪府在住で年間パスポートを持つ客に入場を限定して営業を再開します。その後、段階的に対象を拡げて15日からは大阪府の在住者、19日からは近畿2府4県の在住者に限定しての営業となる予定です。近畿以外の客の入場時期は今後の状況を見て判断するということです。USJは「徐々に客の数を増やして慎重に運営規模を拡大していきたい」としています。
Jul 09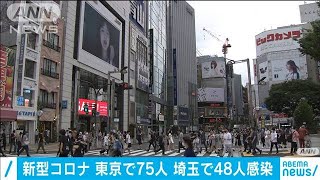 Japanese authorities reported Wednesday that 157 more people have been infected with the coronavirus.
(NHK)
Jul 09
Pounding rain that already caused deadly floods in southern Japan was moving northeast Wednesday, battering large areas of Japan's main island, swelling more rivers, triggering mudslides and destroying houses and roads. At least 58 people have died in several days of flooding.
(Japan Today)
Jul 09
Struggling businesses and other clients have left Japanese banks with record outstanding loans for a third straight month.
(NHK)
Jul 09
Carlos Ghosn, the former Nissan Motor Co chairman, wired $862,500 last year to a company managed by one of the two men who later helped him escape from Japan, U.S. prosecutors said in a Tuesday court filing.
(Japan Today)
Jul 08
In a move that will affect Japanese studying in the U.S., the government there said Monday that international students attending American universities will have to depart the country or transition to another college if their classes are moved entirely online for the fall semester amid the coronavirus pandemic.
(Japan Times)
Jul 08
Japan's labor ministry says over 32,000 workers have been discharged by their employers or faced contract nonrenewal amid the coronavirus pandemic.
(NHK)
Jul 07
Japan will relax its coronavirus-induced rules on holding big events from Friday as planned, boosting the maximum number of people allowed at an indoor venue to 5,000, a minister said Monday.
(Kyodo)
Jul 07
Infectious disease experts are feeling a sense of distrust with Prime Minister Shinzo Abe's response to the COVID-19 epidemic, amid signs that the disease is beginning to spread again.
(Japan Times)
Jul 07
The head of the Fukui Prefectural Police in central Japan received a traffic ticket for making an illegal right turn while off duty in May, the police said Monday.
(Kyodo)
Jul 06
Tokyo Governor Koike Yuriko has won a second term after Sunday's voting. Koike laid out what she wants to accomplish over the coming years. She said her most urgent priority is fighting the coronavirus.
(NHK)
---