Over the years, it's fair to say that Japanese professional wrestlers haven't had a fair opportunity to shine in WWE.
That's a shame because WWE is the largest professional wrestling promotion on the planet. Wrestling is big business in Japan, from the legitimate sporting contests of the sumo world to the theatrics of professional wrestling that you'll find in NJPW, but even NJPW fans would admit that WWE is the bigger promotion. A Japanese wrestler can achieve respect on a national level if they stay at home and compete in NJPW, but if they go to America and join up with WWE, they can become global stars.
If you asked the average WWE fan to name the most successful Japanese wrestler in the promotion's history, they would probably point to Yokozuna - the mighty 600-pound titan of a wrestler who competed in the ring under a sumo gimmick. On the surface, that seems to be a reasonable assessment. Yokozuna defeated Hulk Hogan, won the WWE World Heavyweight Championship and is now a member of the company's prestigious Hall of Fame. In reality, though, there's a big problem. Yokozuna wasn't really Japanese. He was Rodney Anoa'I, a Samoan man pretending to be Japanese. Back in the 1990s, you were far more likely to find Japanese wrestlers performing comedy gimmicks like Kai En Tai than you were to find them competing at the top of the card.
Nominally at least, things are different today. 2018 appeared to mark a new dawn for Japanese wrestlers in the American company, as both the male and female winners of the January 'Royal Rumble' event were athletes from Japan. Shinsuke Nakamura picked up the win in the men's event, while Asuka (formerly known as 'Kana' in her home country) won the first-ever women's Royal Rumble. As WWE's storylines dictate, both of them went on to receive opportunities at their respective versions of the World Heavyweight Championship at that year's WrestleMania. The fans were ready to see both Nakamura and Asuka triumph. Some fans even bought tickets and made the long trip from Japan to New Orleans in the USA to see it happen. They went home disappointed.
The results that night were especially disappointing for Nakamura. In his prime, he was considered to be one of New Japan Pro Wrestling's greatest performers, and his time spent in WWE's 'developmental' brand NXT showed that he could cope with the American style of wrestling comfortably. He won NXT's championship twice, and he went into his WrestleMania match with then-champion AJ Styles riding a wave of momentum. Styles had been champion for some time, and so switching the title to Nakamura appeared to make perfect sense. Instead, they had Styles beat Nakamura in an underwhelming contest, and then followed up by having Nakamura hit Styles with a 'low blow' after the match. For more than a month after the event, Nakamura would repeatedly punch Styles in the genitals and then lose to him in championship matches. His reputation has never recovered, and he's now firmly entrenched in the promotion's mid-tier.
Asuka didn't fare much better. As she went into WrestleMania, she'd never lost in a WWE ring. She held the NXT Women's Championship for more than a year and then surrendered it as she moved up tot he company's main roster, where she tore through opponents on her way to a showdown with Charlotte Flair, daughter of pro wrestling legend Ric Flair. Flair was already an established star and didn't need the championship or the win. Giving Asuka the victory would have cemented her as a new star in the women's division, and allowed the company to continue marketing her as an undefeated and seemingly unbeatable warrior. Instead, for reasons that still don't make sense more than two years later, they had Asuka submit to Flair's figure-four-leglock finishing move.
Like Nakamura, Asuka drifted around the card for a while after that loss. She's had a brief tag team championship reign with fellow Japanese star Kairi Sane (formerly known as Kairi Hojo), but largely disappeared from the top of the card and received a new heavily-stereotyped gimmick. Like many Japanese wrestlers of the past, Asuka now wears face paint and spits mist into the eyes of her opponents. Recently, though, she got a lucky break. Dominant WWE RAW Women's Champion Becky Lynch - one of the biggest female stars in wrestling history - is taking time away from the company to start a family. WWE needed a new champion in a hurry, and with Charlotte Flair otherwise occupied by holding an alternative women's championship, Asuka got the nod at the company's recent 'Money In The Bank' Pay Per View event.
Asuka now has a second chance in the company to establish herself as a dominant female competitor if the company allows her to. She's demonstrated in the past that she has charisma, star power, and great in-ring skills. The fans have stuck with her even when she's been pushed down the card, and the scene is set for her to have the kind of long and impressive championship reign that she ought to have had two years ago. Whether that happens or not is in the hands of the people who write the company's stories, and WWE owner Vince McMahon in particular.
McMahon does not have a long history of putting non-English speaking wrestlers on the top of his cards for long, and nor does he generally make them the face of his company. Rarely will you see a poster with the face of Asuka or Nakamura on it. When the company releases a raft of new casino free spins to websites later on this year, Asuka and Nakamura won't be featured on them. Shawn Michaels, who hasn't wrestled a match in years, will get his own online slots game. Ronda Rousey, who hasn't appeared for the company since 2019's WrestleMania, will also get her own online slots game. Asuka, the company's most prominent female champion, will not. Nakamura's name probably wasn't even considered. Based on past form, Japanese wrestlers might be able to win championships, but they can't become superstars.
From what we know of Asuka, she'll give everything she has in her current role of champion, and she'll continue to make all of her fans at home in Japan very proud. Whether she's permitted a fair run on top by the powers that be in the company is another matter, and a story that can only be told in the fullness of time.
Jul 13
Tokyo Metropolitan Police have arrested the manager and an employee of a massage parlor operating illegally in the red-light district of Kabukicho, reports TV Asahi (July 4).
(tokyoreporter.com)
Jul 11
With just over a year to go until the Tokyo Olympics, medical experts say the event could pose a grave health risk to the public, predicting that few people will have coronavirus antibodies and that vaccines will not be widely available.
(Japan Times)
Jul 11
Despite the surge of new cases in Japan, sports fans were allowed to return to stadiums starting Friday.
(NHK)
Jul 11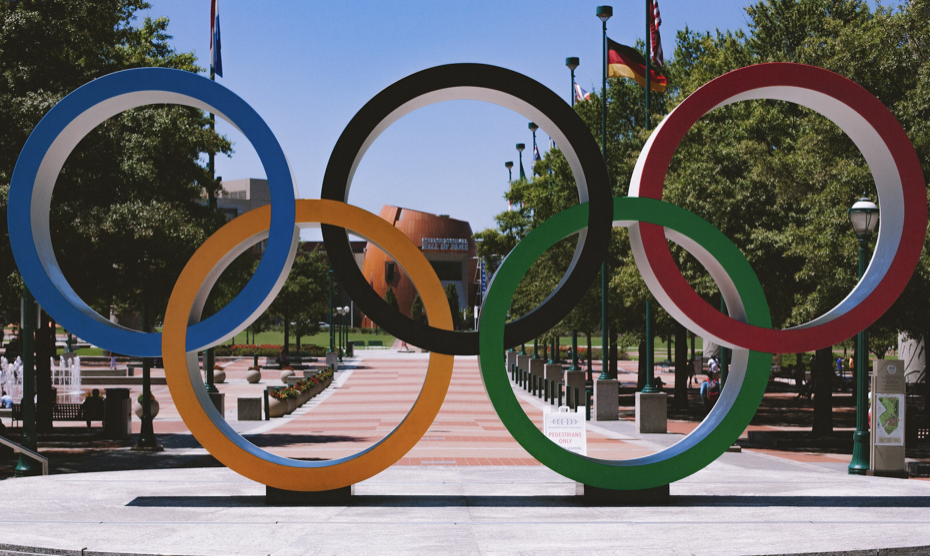 The Olympic Games in Tokyo was set to be one of the greatest of all time.
(newsonjapan.com)
Jul 10
The Tokyo Olympic and Paralympic organizing committee will issue ticket refunds to people unable to attend the games due to their one-year postponement, sources close to the matter said Thursday.
(Japan Times)
Jul 08
Japan will consider easing travel restrictions for athletes from abroad for next year's Tokyo Olympics and Paralympics in a bid to hold the Summer Games even if the global coronavirus pandemic is not completely under control by then, several sources close to the matter said Tuesday.
(Kyodo)
Jul 07
A wide-ranging survey conducted by the Japan News Network (JNN) found that 77 percent of those questioned said that the Tokyo Olympics "cannot be held" next year, it was announced on Monday.
(Japan Today)
Jul 05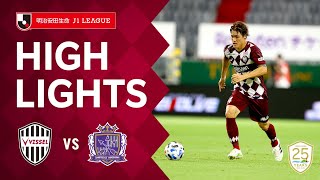 The top J1 division of Japan's professional soccer league, J.League, which postponed all official matches in February in response to the coronavirus outbreak, has resumed play without spectators.
(NHK)
Jun 29
Second-favorite Chrono Genesis blitzed the field Sunday to claim the Takarazuka Kinen at Hanshin Racecourse.
(Japan Times)
Jun 23
Japanese high school baseball players, heartbroken because their annual tournament was canceled due to the pandemic, are getting a consolation prize: a spoonful of dirt.
(Japan Today)
---