Three of four quokkas recently acquired by a zoo near Tokyo were unveiled to the press Monday ahead of their public debut.
The endangered marsupials, often called "the happiest animal on earth" for their smiling appearance, are the first of their kind to be exhibited outside of Australia.
The quokkas arrived at Saitama Children's Zoo in Higashimatsuyama, Saitama Prefecture, in March from Featherdale Wildlife Park in Sydney, but their debut was put on hold as the zoo temporarily closed the same month due to the novel coronavirus outbreak.
The zoo has, however, been posting photos and videos of the new residents on social media ever since they arrived.
Jul 13
The new coronavirus infection count has been rising across the nation with more than 200 cases reported in Tokyo on Sunday.
(NHK)
Jul 13
More heavy rain is expected in eastern and western Japan through Tuesday. Meteorological Agency officials say people should remain on alert for landslides and flooding.
(NHK)
Jul 13
A national facility devoted to the indigenous Ainu people and their culture opens on Sunday in their ancestral region of Hokkaido in northern Japan.
(NHK)
Jul 13
Heavy rain has toppled an ancient cedar tree at a shrine in Gifu Prefecture, central Japan.
(NHK)
Jul 13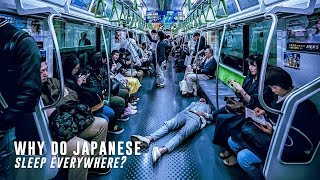 Japanese in their 20s and early 30s are going to bed earlier and sleeping about eight hours a day, 40 to 50 minutes longer than the same demographic did 10 years ago, according to a recent survey.
(Japan Times)
Jul 13
Welcome to my secret Tokyo hideout (when it rains) near Tokyo Station and the Imperial Palace.
(ONLY in JAPAN)
Jul 13
Tokyo Metropolitan Police have arrested the manager and an employee of a massage parlor operating illegally in the red-light district of Kabukicho, reports TV Asahi (July 4).
(tokyoreporter.com)
Jul 13
On July 4th, a rescue team carried out a helicopter operation to save a woman and a cat stranded in the floodwaters in Japan's Hitoyoshi.
(RT)
Jul 12
Heavy rain continues to fall intermittently in Gifu and Nagano Prefectures, central Japan, and in Kumamoto Prefecture, southwestern Japan. The earth had been loosened and dikes had been damaged in some areas, raising the risks of further floods and mudslides.
(NHK)
Jul 12
Two U.S. Marine bases in Okinawa have been put on lockdown by the military with 61 coronavirus cases confirmed this week, the prefectural government said Saturday.
(Kyodo)
---