From April 2022, the age of majority, or the age one is considered a legal adult, in Japan will lower from 20 to 18.
While this leaves the status of important annual rituals such as coming-of-age ceremonies in limbo, the shift will allow younger people a wider range of privileges such as the ability to vote, own a passport, and apply for a credit card.
However, the implications of the shift will also reverberate in another important part of Japanese society: juvenile criminal law.
Recently, the Abe administration has entered a round of inner party discussions over amending a law protecting the privacy of juvenile criminals. In prior years, if the perpetrator of a serious crime was younger than the age of 20, their names as well as photos were censored from mass media. Given the government's push to lower the age of legal adulthood to 18, it comes to no surprise that the age threshold for withholding a criminal's name from the news will be lowered as well.
While whether or not one believes teenagers should be tried as adults is dependent on one's views on child development and crime, the topic of privacy is an essential issue in Japan, considering how even taking photos of private roads is a finable offense. And depending on one's own individual opinion for the treatment of criminals, the removal of name concealment for criminals aged 18 and 19 may seem either fair or unethical.
Aug 10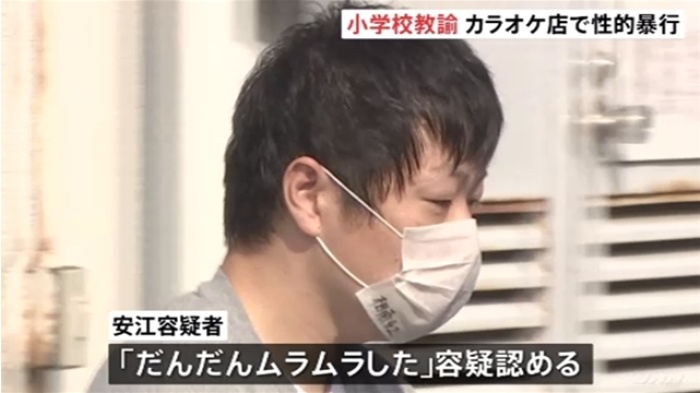 A search for a misplaced bag by a 37-year-old male teacher led to his arrest over the alleged rape of an intoxicated college student at a karaoke parlor in Sagamihara City, police said, reports the Asahi Shimbun (Aug. 9).
(tokyoreporter.com)
Aug 09
Tokyo Metropolitan Police have arrested popular manga author Tatsuya Matsuki over the alleged molestation of a middle school girl in Nakano Ward earlier this year, reports Sankei Sports (Aug. 8).
(tokyoreporter.com)
Aug 09
Toyama Prefectural Police have arrested a 22-year-old man for allegedly setting fire to the corpse of his girlfriend at their residence in Takaoka City, reports Jiji Press (Aug. 9).
(tokyoreporter.com)
Aug 09
Japan famously has one of the highest life expectancies in the world but its birth rate is also at an all time low, leaving the future of the country uncertain.
(CNA)
Aug 09
A high school girl from Saitama Prefecture who used a game console to alert police after a 44-year-old man confined her inside his residence had been there for one month, police have revealed, reports TV Asahi (Aug. 7).
(tokyoreporter.com)
Aug 08
Tokyo Metropolitan Police have arrested a 35-year-old man who is suspected of swindling multiple women he met online, reports Fuji News Network (Aug. 7).
(tokyoreporter.com)
Aug 08
While Japan is widely considered to be a safe society to live in, the problem of "chikan" (gropers and perverts who engage in lewd behaviour like taking photos up women's skirts) still persists in crowded spaces like trains and train stations.
(soranews24.com)
Aug 07
Chiba Prefectural Police have arrested four persons over the alleged cultivation of marijuana, an operation that is believed to have funded organized crime, reports the Asahi Shimbun (Aug. 6).
(tokyoreporter.com)
Aug 07
The mother of a cast member of popular reality TV show "Terrace House" who apparently committed suicide said Thursday she plans to pursue charges against those responsible for cyberbullying her daughter.
(Kyodo)
Aug 07
Shizuoka Prefectural Police have arrested four persons, including an American English teacher, for allegedly carrying out a ruse known as "international romance fraud," reports NHK (Aug. 4).
(tokyoreporter.com)
---