Earnings season in Japan is highlighting a recent plunge in inbound spending and its impact on drugstore chains, cosmetics makers and department stores previously favored by big-spending Chinese tourists.
Drugstore operator Matsumotokiyoshi Holdings on Friday reported its first net profit drop in two and a half years for the April-June quarter, posting a 2% year-on-year decline to 6.5 billion yen ($61.3 million). Tax-free sales -- under Japan's tax exemption program for foreign visitors -- were essentially flat after surging 34% in April-June 2018.
The company cited higher travel costs as a contributing factor, referring to the impact of a softer yuan. The Chinese currency averaged about 16 yen to the yuan last quarter, compared with the 17 yen level a year earlier.
Beijing's requirement that all online retailers register with the government and pay taxes has put off businesses that buy goods in Japan for sale online in China. Purchases by these resellers at drugstore chain Sundrug dropped by half on the year for the three months through June, with the company's previously brisk sales of over-the-counter drugs and cosmetics slumping amid this trend.
Total sales to foreign visitors by four major cosmetics makers slid 15% year on year last quarter. Pola Orbis Holdings cut its 2019 earnings forecast, citing a poor showing by its Inner Lock dietary supplement for skin care. The company's sales to foreign visitors slipped 20% in the April-June quarter, compared with an 11% gain a year earlier.
Kose saw demand from inbound tourists fall 17% -- the first decline in nine quarters and a sharp turnaround from a 77% increase a year earlier -- while Fancl's sales growth in the segment slowed from 122% to 15%.
Sales to foreign visitors last quarter slid 15% for four major cosmetics makers. (Photo by Motokazu Matsui)
At Isetan Mitsukoshi Holdings, growth in tax-free sales slowed to just 1% amid a drop in buying by resellers. The department store operator managed a modest 3% rise at its flagship Ginza location, a magnet for foreign tourists.
Dec 11
Ever since the Japanese authorities announced last year that they would be opening up bidding for the country's first
casino licenses
, there has been furious speculation over where will become "the Macau of Japan".
(newsonjapan.com)
Dec 11
The government said Tuesday it hopes to double the country's output of wagyu beef, known for its tenderness and marbled fat, to 300,000 tons by fiscal 2035 amid rising overseas demand.
(Japan Times)
Dec 11
Foreigners are descending upon the northern Japanese ski resort of Niseko in droves, lured by not only its renowned powder snow, but also land prices that remain remarkably affordable even after sharp rises in recent years.
(Nikkei)
Dec 10
The Liberal Democratic Party's tax panel is considering giving preferential tax treatment to mobile phone carriers and others to help spread fifth-generation, or 5G, high-speed wireless communications services.
(Japan Times)
Dec 10
Restaurant operator Kirin City Co. will introduce a new service that allows customers to place orders and make payments using smartphones, according to parent Kirin Holdings Co.
(Japan Times)
Dec 09
When the infamous Elon Musk of electric-car company Tesla praises your business strategy, you may be on the wrong side of an issue.
(Nikkei)
Dec 07
Japanese households cut their spending for the first time in almost a year in October as a sales tax hike prompted consumers to rein in expenses and natural disasters disrupted business.
(Japan Today)
Dec 06
In a country where customer service is a point of pride, Amazon Japan is challenging the status quo by daring to leave packages at the door.
(Nikkei)
Dec 06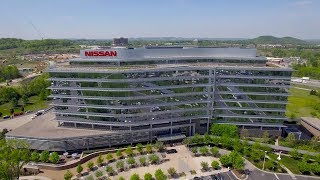 Nissan Motor Co. is making its U.S. factory and office employees take two days off without pay amid slumping sales.
(Japan Times)
Dec 06
Dentsu Inc said Thursday it has again received a warning from labor authorities over its illegal overtime practices.
(Japan Today)
---