Japan's economy grew at a faster-than-expected clip in the second quarter, official data showed on Friday, helped by celebrations to usher in a new imperial era.
Gross domestic product (GDP) in the world's third-biggest economy grew 0.4 percent from the previous quarter, the Cabinet Office said, beating analysts' median forecast of 0.1 percent.
The third straight period of expansion will also bolster Prime Minister Shinzo Abe's determination to push through a controversial sales tax hike in October despite warnings it could weigh on growth.
Shoppers are rushing to make purchases before the rate rises from eight percent to 10 percent on October 1 and this boost for consumption also helped push GDP higher, economists said.
An unprecedented 10-day holiday for the enthronement of Emperor Naruhito, which kicked off a new imperial era in Japan, also pepped up the figures, according to analysts.
However, trade frictions between the U.S. and China weighed on exports and corporate spending in some sectors such as machinery, said Yuichiro Nagai, senior economist at Mizuho Securities.
"But investments in software, research and development, and construction were good," he told AFP.
Nagai said a rush by consumers to buy before the sales tax hike will likely become even more pronounced in the July-September quarter, helping Japan log another quarter of growth.
And while the economy would likely contract in October-December due to the higher tax, it should rebound next year and avoid slipping into a recession, Nagai said.
Aug 23
Japan's capital is set to lay claim to the country's tallest building in 2023, when developer Mori Building aims to complete a 330-meter tower as part of a major redevelopment.
(Nikkei)
Aug 23
Japan will include sharing activities like Airbnb-style vacation rentals in gross domestic product calculations as early as fiscal 2020, Nikkei has learned, as the government seeks a better picture of the growing sector.
(Nikkei)
Aug 21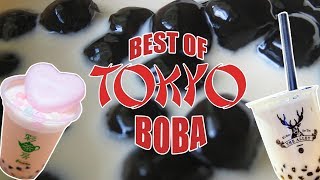 Japan's current bubble tea craze has sent tapioca imports soaring to meet the demand for the drink made with cold milk and tapioca balls.
(Asahi)
Aug 21
Japan has approved shipments of a high-tech material to South Korea for the second time since imposing export curbs last month, two sources told Reuters news agency, ahead of talks between government officials this week to resolve a bitter dispute stemming from their wartime past.
(aljazeera.com)
Aug 21
Up to 3.41 million people, accounting for about 5 percent of Japan's total labor force, are estimated to be working as freelancers, according to a recent survey conducted by the government.
(Japan Times)
Aug 18
Japan will tighten control over foreign investments in domestic companies involved in semiconductors and other high-tech industries by focusing on the purchase of shares that carry voting rights, Nikkei learned Saturday.
(Nikkei)
Aug 10
LCD maker Japan Display has escaped immediate bankruptcy by lining up 80 billion yen ($758 million) in aid from Chinese investors, but the company remains dogged by uncertainty over the long-delayed rescue.
(Nikkei)
Aug 10
Japan's economy grew at a faster-than-expected clip in the second quarter, official data showed on Friday, helped by celebrations to usher in a new imperial era.
(Japan Today)
Aug 10
Earnings season in Japan is highlighting a recent plunge in inbound spending and its impact on drugstore chains, cosmetics makers and department stores previously favored by big-spending Chinese tourists.
(Nikkei)
Aug 09
To much of the world Japan is the home of video games.
(newsonjapan.com)
---