Japan's economy grew at a faster-than-expected clip in the second quarter, official data showed on Friday, helped by celebrations to usher in a new imperial era.
Gross domestic product (GDP) in the world's third-biggest economy grew 0.4 percent from the previous quarter, the Cabinet Office said, beating analysts' median forecast of 0.1 percent.
The third straight period of expansion will also bolster Prime Minister Shinzo Abe's determination to push through a controversial sales tax hike in October despite warnings it could weigh on growth.
Shoppers are rushing to make purchases before the rate rises from eight percent to 10 percent on October 1 and this boost for consumption also helped push GDP higher, economists said.
An unprecedented 10-day holiday for the enthronement of Emperor Naruhito, which kicked off a new imperial era in Japan, also pepped up the figures, according to analysts.
However, trade frictions between the U.S. and China weighed on exports and corporate spending in some sectors such as machinery, said Yuichiro Nagai, senior economist at Mizuho Securities.
"But investments in software, research and development, and construction were good," he told AFP.
Nagai said a rush by consumers to buy before the sales tax hike will likely become even more pronounced in the July-September quarter, helping Japan log another quarter of growth.
And while the economy would likely contract in October-December due to the higher tax, it should rebound next year and avoid slipping into a recession, Nagai said.
Jan 24
Japan's Finance Ministry says the country's annual trade balance fell into the red in 2019 for the second-straight year, mainly due to the effects of the US-China trade war.
(NHK)
Jan 23
A group of merchants on Rakuten Inc's online shopping mall on Wednesday submitted a petition with some 4,000 signatures to the Japan Fair Trade Commission, asking it to investigate the e-commerce giant's planned "free shipping" policy.
(Japan Today)
Jan 21
Mitsubishi Electric says it was the victim of a major cyberattack last year. It says personal data of over 8,000 people as well as corporate information may have leaked.
(NHK)
Jan 20
The founder of retail giant Lotte Holdings has died.
(NHK)
Jan 19
Fears are mounting that a new coronavirus identified in China may spread, not only infecting humans but also hurting the world's second-biggest economy, which already is beset by a trade war with the United States.
(Japan Times)
Jan 19
Netflix, the streaming service that has shaken up Hollywood, has unleashed its brand of big-budget disruption in Japan's TV industry.
(Nikkei)
Jan 19
Toshiba Corporation says it has confirmed that there were irregularities involving fictitious transactions at a subsidiary. The manufacturer is in the process of reconstructing its business.
(NHK)
Jan 18
Japan's SoftBank Group Corp. has offered to invest between $30 billion and $40 billion in the development of the new Indonesian capital on Borneo Island, a close aide of President Joko "Jokowi" Widodo said Friday.
(Kyodo)
Jan 18
Carlos Ghosn, the former Nissan Motor chairman-turned-fugitive, strongly implied to French media that Japanese people aided his epic escape.
(Nikkei)
Jan 17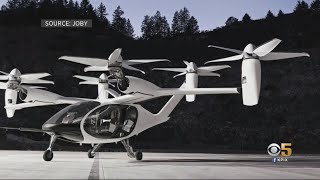 Toyota Motor Co. is investing $394 million (¥43.3 billion) in Joby Aviation, one of a handful of companies working toward the seemingly implausible goal of making electric air taxis that shuttle people over gridlocked highways and city streets.
(Japan Times)
---