U.S. President Donald Trump said Friday that Washington will "reciprocate" after several countries — including Japan — issued travel warnings to the United States in the wake of a spate of deadly shootings.
Asked about the travel warnings, Trump said he was unfamiliar with the reports, but said the U.S. will take unspecified actions against countries that issued the warnings.
"Well, I can't imagine that," he said when told of the warnings. "But if they did that, we'd just reciprocate. We are a very reciprocal nation, with me as the head. When somebody does something negative to us in terms of a country, we do it to them."
In what may have been a subtle dig at Japan, Trump even hinted that allies such as Japan could be the target of these "reciprocal" actions, though it was not clear what actions the president could take in response.
"Look, our country has been taken advantage of by foreign countries, even allies — including allies, and in many cases, more than anybody else," he said. "We've been taken advantage of for many, many years, and it stops. It stopped."
Jan 24
A Japanese person with severe pneumonia has been hospitalized in Wuhan, a senior official of the Japanese Embassy in Beijing said Thursday.
(Kyodo)
Jan 24
Prime Minister Shinzo Abe told parliament on Thursday the government will ask airlines to make announcements on flights from China urging passengers to notify cabin crew if they feel ill, as a new coronavirus continues to spread.
(Kyodo)
Jan 23
A woman and three children were found stabbed to death in a car in a park in Iwaki, Fukushima Prefecture, on Wednesday morning.
(Japan Today)
Jan 23
The last train schedules in and around the Japanese capital will be extended by up to two hours during the Tokyo 2020 Olympic Games.
(NHK)
Jan 23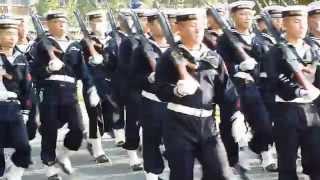 The first female student was admitted to Japan's national naval submarine academy Wednesday after the end of a ban on women on the country's submarines.
(Japan Times)
Jan 23
The smelt fishing season has begun at last on a frozen lake in Gunma Prefecture, central Japan. It started 10 days later than usual because of higher temperatures.
(NHK)
Jan 22
Dangerous stunt by Japanese civil servant gets slammed online.
(soranews24.com)
Jan 22
Japanese Environment Minister Shinjiro Koizumi has called into question Japan's financing of a coal-fired power plant in Vietnam.
(NHK)
Jan 21
Quarantine officials at a port near Tokyo have conducted a drill aimed at preventing the new coronavirus linked to a pneumonia outbreak in China from spreading in Japan.
(NHK)
Jan 21
Online streaming has been very good for the anime industry, opening flows of revenue both domestic and international by delivering the product to ravenous fans in the fastest manner possible. For a while, though, it looked like Studio Ghibli was going to stick to its "physical media-only" policy until the end of time.
(soranews24.com)
---