Japan's Meteorological Agency is warning of torrential rains of more than 1,000 millimeters in some areas as severe tropical storm Krosa approaches the western part of the country.
Agency forecaster Ryuta Kurora explained at a news conference on Tuesday that Krosa could make landfall in western Japan from Wednesday through Thursday.
He said the size of the storm means many parts of the country will be affected. He urged holidaymakers to stay on the alert for heavy rains, strong winds and rough seas.
Kurora called on people to keep up with the latest weather updates and to follow orders from municipalities to evacuate.
Jan 24
A Japanese person with severe pneumonia has been hospitalized in Wuhan, a senior official of the Japanese Embassy in Beijing said Thursday.
(Kyodo)
Jan 24
Prime Minister Shinzo Abe told parliament on Thursday the government will ask airlines to make announcements on flights from China urging passengers to notify cabin crew if they feel ill, as a new coronavirus continues to spread.
(Kyodo)
Jan 23
A woman and three children were found stabbed to death in a car in a park in Iwaki, Fukushima Prefecture, on Wednesday morning.
(Japan Today)
Jan 23
The last train schedules in and around the Japanese capital will be extended by up to two hours during the Tokyo 2020 Olympic Games.
(NHK)
Jan 23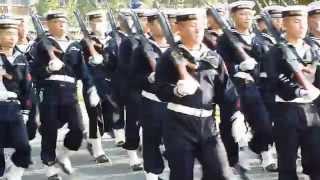 The first female student was admitted to Japan's national naval submarine academy Wednesday after the end of a ban on women on the country's submarines.
(Japan Times)
Jan 23
The smelt fishing season has begun at last on a frozen lake in Gunma Prefecture, central Japan. It started 10 days later than usual because of higher temperatures.
(NHK)
Jan 22
Dangerous stunt by Japanese civil servant gets slammed online.
(soranews24.com)
Jan 22
Japanese Environment Minister Shinjiro Koizumi has called into question Japan's financing of a coal-fired power plant in Vietnam.
(NHK)
Jan 21
Quarantine officials at a port near Tokyo have conducted a drill aimed at preventing the new coronavirus linked to a pneumonia outbreak in China from spreading in Japan.
(NHK)
Jan 21
Online streaming has been very good for the anime industry, opening flows of revenue both domestic and international by delivering the product to ravenous fans in the fastest manner possible. For a while, though, it looked like Studio Ghibli was going to stick to its "physical media-only" policy until the end of time.
(soranews24.com)
---