In Japan, is there one standard of justice for Japanese executives and another for non-Japanese executives? The forced resignation on Monday of Nissan Motor Co.'s chief executive officer, Hiroto Saikawa, certainly seems to suggest as much.
When Nissan wanted to get rid of its then-chairman Carlos Ghosn, it conducted an internal investigation that was kept from Ghosn, found some examples of allegedly inflated compensation, sent the evidence to prosecutors — again without its chairman knowing — and patiently waited for a surprise arrest when Ghosn landed in Toyko last November.
Ghosn then spent the next four months in a small jail cell, under dire conditions that were designed to break him and force a confession. "Hostage justice," Ghosn criminal defense lawyer Takashi Takano calls it.
Although Ghosn was released on bail in March, he remains essentially under house arrest. One of the conditions of his bail is that he is not allowed to communicate with his wife, Carole. "Ridiculous and inhumane," fumed Takano in a conversation I had with him a few weeks ago. (In a statement issued Monday afternoon, Takano described Nissan's allegations as "baseless," and described the company's actions against him as "their orchestrated coup.")
Now consider Saikawa's situation.
A fierce opponent of Ghosn's plan to merge Nissan with its smaller alliance partner, Renault SA, Saikawa took charge once Ghosn landed in prison. He was, by most accounts, a terrible CEO, unable to heal the rift with Renault, while his tenure, as Bloomberg News put it, was "marked by a series of missteps." (He skipped a news conference in which he was supposed to talk about the company's falsification of emissions data, for instance.) He also failed to stem a steep profit decline: Earnings were down 94 percent in the quarter that ended in June. Over the last year, Nissan's stock price has dropped nearly in half.
Last week, the results of an internal investigation revealed that Saikawa had received compensation that was … well, whaddya know? … inflated. According to Bloomberg News, he was overpaid by $841,000 via stock appreciation rights. Three other executives were also overpaid — including, irony of ironies, Hari Nada, the former head of Nissan's CEO office, who was the first to raise questions about Ghosn's compensation.
In response to all of that, did a whistle-blower inside Nissan launch a secret investigation? Did anyone turn over evidence to prosecutors? Were Saikawa and the others arrested, tossed in jail and interrogated endlessly? You know the answer to that: Of course not.
Instead, the Nissan board unanimously voted to demand Saikawa's resignation. That's no doubt humiliating. But it's not even remotely on par with what happened — and is still happening — to Ghosn.
Jan 21
Mitsubishi Electric says it was the victim of a major cyberattack last year. It says personal data of over 8,000 people as well as corporate information may have leaked.
(NHK)
Jan 20
The founder of retail giant Lotte Holdings has died.
(NHK)
Jan 19
Fears are mounting that a new coronavirus identified in China may spread, not only infecting humans but also hurting the world's second-biggest economy, which already is beset by a trade war with the United States.
(Japan Times)
Jan 19
Netflix, the streaming service that has shaken up Hollywood, has unleashed its brand of big-budget disruption in Japan's TV industry.
(Nikkei)
Jan 19
Toshiba Corporation says it has confirmed that there were irregularities involving fictitious transactions at a subsidiary. The manufacturer is in the process of reconstructing its business.
(NHK)
Jan 18
Japan's SoftBank Group Corp. has offered to invest between $30 billion and $40 billion in the development of the new Indonesian capital on Borneo Island, a close aide of President Joko "Jokowi" Widodo said Friday.
(Kyodo)
Jan 18
Carlos Ghosn, the former Nissan Motor chairman-turned-fugitive, strongly implied to French media that Japanese people aided his epic escape.
(Nikkei)
Jan 17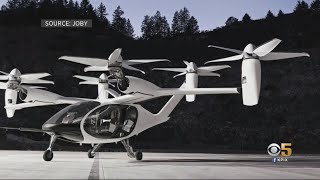 Toyota Motor Co. is investing $394 million (¥43.3 billion) in Joby Aviation, one of a handful of companies working toward the seemingly implausible goal of making electric air taxis that shuttle people over gridlocked highways and city streets.
(Japan Times)
Jan 17
On a chilly evening last month, tens of thousands of people gathered at the Saitama Super Arena near Tokyo, one of Japan's biggest live music venues. People of all ages were thrilled to witness rock legends in action: Ireland's U2.
(Nikkei)
Jan 15
The number of corporate bankruptcies in Japan increased in 2019 for the first time in 11 years, affected by a consumption tax hike, labor shortages and a series of natural disasters, a credit research agency said Tuesday.
(Japan Today)
---