In a country where customer service is a point of pride, Amazon Japan is challenging the status quo by daring to leave packages at the door.
Amazon is aiming to offer the option nationwide next year through Japan's postal service, which operates 24,000 post stations across the country. The company has been testing the service since February in areas where it has its own delivery networks, allowing customers the option to have packages dropped off at their doors or garages.
Most packages in Japan need to be delivered in person, meaning about 20% require multiple attempts. This translates to about 90,000 additional workers a year -- a heavy burden in a nation reeling from labor shortages.
As part of the drop-off service, Japan Post will have deliverers take photos of the packages at their drop-off locations. They will then be sent to recipients through an app or email.
If packages are stolen or damaged after delivery, Amazon will issue a refund or a replacement item. The company will also work to allay customer concerns about drop-off deliveries, like the risk of theft and the visibility of shipping labels.
Amazon Japan wants to start leaving packages at the door across the country next year.
In New York, for example, 90,000 packages reportedly disappear every day, according to the New York Times. People are installing doorbell cameras and larger mailboxes that can fit boxes to prevent theft, while Amazon offers real-time tracking so recipients can be at home when packages arrive.
While drop-off deliveries are common in markets like the U.S. and China, they are still unusual in Japan. In March, Japan Post became the first big shipping company in the country to offer the option. But the service is struggling to gain traction over questions of who would be responsible in case of theft or damages.
Aug 06
The average summer bonus at major Japanese companies this year dropped 2.17 percent from a year earlier to ¥901,147, a Japan Business Federation survey showed Wednesday.
(Japan Times)
Aug 06
Uber Technologies has begun to offer a food delivery subscription in Japan that replaces per-order fees, tapping into the growing demand from consumers holed up at home from the coronavirus.
(Nikkei)
Aug 05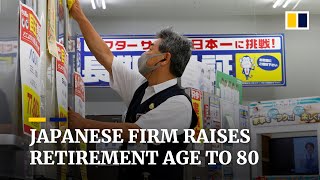 Japan's decision to offer an initial group of 87 companies subsidies totalling US$653 million to expand production at home and in Southeast Asia has sparked debate whether the world's third largest economy is trying to gradually decouple from China.
(scmp.com)
Aug 05
About 60 percent of people in the nation who developed cold-like symptoms during the first wave of the novel coronavirus pandemic, between February and May, went to work despite a request by the government for them not to do so, a recent survey has found.
(Japan Times)
Aug 05
McDonald's Holdings (Japan) has staged a dramatic comeback in the five years since a crisis triggered by food-safety scandals, breaking sales records and thriving on takeout demand in the middle of a pandemic.
(Nikkei)
Aug 04
Nippon Steel decided on Tuesday to immediately appeal a South Korean court ruling that took effect the same day that allows for the seizure of company assets as compensation for wartime labor during Japanese colonial rule.
(Nikkei)
Aug 04
A survey by credit research firm Teikoku Databank shows 400 businesses in Japan have gone under due to the effects of the coronavirus pandemic.
(NHK)
Aug 04
Mitsubishi Motors expects to post a net loss of over 3 billion dollars this fiscal year. But the CEO tells NHK he plans to rebuild the company's business with a focus on Southeast Asia.
(NHK)
Aug 04
Japan Airlines has posted a big net loss for the April-June quarter, as the coronavirus pandemic continues to devastate the global aviation industry.
(NHK)
Aug 04
A major Japanese food chain, Curry House CoCo Ichibanya, on Monday opened a restaurant in India, the home of curry dishes.
(NHK)
---