Prosecutors have indicted a man on charges of kidnapping a 12-year-old girl who they believe got to know the suspect through social networking.
Hitoshi Ito, 35, denied the allegation when he was arrested on Nov 23 but has since remained silent during questioning, investigative sources said.
Ito was arrested after the girl sought help at a police box in Oyama, Tochigi Prefecture. The city is more than 400 kilometers away from the girl's home in Osaka where she was last seen Nov 17.
He had been also suspected of forcibly confining the girl at his home but the prosecutors dropped the allegation due to insufficient evidence.
Homeless life in Japan
Dark side of Japan Yuki - Sep 20
How to survive in today's world in Asakusa Sumida river Tokyo.
---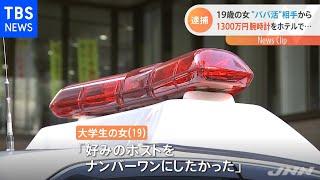 19-year-old woman arrested over theft of Y13 mil watch on 'papa-katsu' date
Japan Today - Sep 20
Police in Tokyo have arrested a 19-year-old woman on suspicion of stealing a watch worth about 13 million yen from a 37-year-old company executive with whom she was having a papa katsu date.
---
James May Becomes a Samurai Warrior | James May: Our Man in Japan
The Grand Tour - Sep 19
Does the name James May spring to mind when you think of a fierce warrior? Well, now you can see what that would look like, as James gets battle ready in historical Samurai armour, whilst exploring the Minamisoma region of Japan.
---
Lycra EROTICA?! Introducing Zentai, Japan's Latest Cosplay Fetish
Channel 4 - Sep 18
What makes lycra erotic? Vicky Pattison travels to Tokyo to learn about Zentai... and the surprising origins of this lycra body suit fetish!
---
Johnny Depp film sees Minamata pollution issue as cautionary tale
Kyodo - Sep 18
For Hollywood star Johnny Depp, the story of an act of industrial pollution that devastated the southwestern Japanese coastal community of Minamata over half a century ago is one that had to be told, not only for its victims but for current and future generations.
---
Princess Mako's partner Kei Komuro plans return from U.S. ahead of wedding
Japan Times - Sep 17
Kei Komuro, the boyfriend of Princess Mako, plans to soon return from the United States to Japan in order to prepare for their marriage, sources familiar with the situation said Thursday, despite some public discontent over a money dispute involving his mother.
---
Music Making Of Japan
HUMANKIND - Sep 17
Music composed and produced by Arnaud Roy for Amplitude Studios.
---
Vending machine offers edible insects
NHK - Sep 16
Foods with insect extracts and edible insects are being sold in vending machines across Japan.
---
---