Tokyo Metropolitan Police have arrested a 28-year-old woman over the alleged swindle of an elderly woman in Kanagawa Prefecture, reports Fuji News Network (Jan. 10).
On December 17, Chihiro Nishimura allegedly posed as a police officer in defrauding the woman, a resident of Kanagawa Prefecture, out of two bank cards.
Afterward, the suspect used the cards to withdraw 1.65 million yen from an ATM machine, police said.
On December 19, an officer on patrol began questioning Nishimura on a voluntary basis. During that time, she pulled the two bank cards out from inside her brassiere.
Upon her arrest, Nishimura declined to comment on the allegations.
A search of her residence revealed a manual to be used in carrying out such frauds. Within the manual were instructions for what to do during various instances, including during police questioning.
In a separate case, Tokyo police arrested a 24-year-old man who participated in the swindle of an elderly woman in Machida City, reports Fuji News Network (Jan. 10).
"Since I got a 17-year-old girl pregnant, an out-of-court settlement is necessary," a person claiming to the be the woman's grandson said over the telephone.
Renji Sasaki, of no known occupation, later met the woman on a road near Kurihira Station in Kawasaki City, Kanagawa and collected 1 million yen in cash from her. During the collection, Sasaki posed as a representative from a law firm.
"Without a job, I have no income," the suspect told police upon his arrest.
 西村千尋容疑者(28)は先月17日、仲間と共謀して神奈川県の80代女性に警察官などを装って嘘の電話を掛け、キャッシュカード2枚を盗んだ疑いが持たれています。警視庁によりますと、西村容疑者は盗んだカードから約165万円を引き出したとみられています。事件の2日後、不審な様子の西村容疑者を警戒中の警察官が見つけて任意同行を求めて持ち物検査をしたところ、西村容疑者のブラジャーから盗んだカードが出てきました。西村容疑者は取り調べに黙秘しています。
Jun 04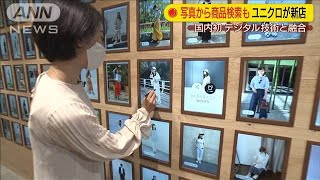 Japanese casual clothing chain Uniqlo will open a new outlet Friday in Tokyo's Harajuku neighborhood, marking a homecoming eight years in the making to the city's vibrant hub for youth fashion.
(Nikkei)
Jun 03
Police in Japan say they've made the first arrest for the violation of a ban on reselling masks, which was introduced to stop them from being resold at inflated prices amid the coronavirus outbreak.
(NHK)
Jun 03
A hearing at a Tokyo court was suspended for hours on Tuesday after defense lawyers refused to wear face masks.
(NHK)
Jun 02
Japan is considering easing entry bans on people from four Asia-Pacific countries where coronavirus infections are now apparently under control.
(NHK)
Jun 02
Universal Studios Japan will reopen its doors on June 8 to annual ticket holders who live in Osaka Prefecture after being closed for around three months due to the coronavirus pandemic, the operator said Monday.
(Japan Times)
May 29
NHK has learned that Tokyo Tower will reopen from Thursday, although most visitors will have to take the stairs instead of elevators to access the observation deck.
(NHK)
May 28
Japan's Diet has enacted legislation to tighten regulations on IT giants by requiring them to ensure transparency of their online business transactions with their business partners.
(NHK)
May 27
Japan is slowly bringing its economy back on line as a state of emergency was fully lifted after almost two months. While many in Tokyo seemed eager to reclaim a sense of normalcy, steps to keep the coronavirus at bay mean it's far from business as usual.
(NHK)
May 27
The lifting of the state of emergency in Tokyo saw many people resuming their daily commutes by train on Tuesday. With stations bustling, the city seemed almost normal.
(Nikkei)
May 27
Amusement park association wants quiet thrill rides, no hugs as part of post-coronavirus closure reopenings.
(soranews24.com)
---