Japanese Prime Minister Shinzo Abe has told Saudi King Salman bin Abdulaziz that Japan will make every diplomatic effort it can to stabilize the situation in the Middle East.
Abe also explained that Japan's dispatch of Self-Defense Force aircraft and a destroyer to the region is designed to gather information to ensure the safety of ships with ties to Japan.
The two leaders met in a palace in the Saudi capital, Riyadh, on Sunday. It was their third summit and the first since March 2017.
At the start of the talks, King Salman said he is glad that cooperation between the two nations has been strengthening in various fields.
The King said he hopes bilateral strategic partnerships will deepen in energy and many other areas.
Abe said 2020 is a historic year as Saudi Arabia will host the Group of 20 summit in Riyadh and Japan will hold the Tokyo Olympics and Paralympics.
The two leaders agreed to work together to make those events successful.
Abe praised Saudi Arabia's reform efforts, calling them necessary to stabilize the Middle East. He outlined his stance of fully supporting the reform programs by accelerating cooperation in a wide range of fields, in addition to energy.
With the King describing Japan as an important partner in promoting the reform agenda, the leaders agreed to continue improving bilateral cooperation.
Jan 23
A woman and three children were found stabbed to death in a car in a park in Iwaki, Fukushima Prefecture, on Wednesday morning.
(Japan Today)
Jan 23
The last train schedules in and around the Japanese capital will be extended by up to two hours during the Tokyo 2020 Olympic Games.
(NHK)
Jan 23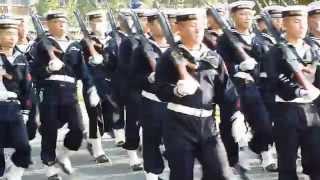 The first female student was admitted to Japan's national naval submarine academy Wednesday after the end of a ban on women on the country's submarines.
(Japan Times)
Jan 23
The smelt fishing season has begun at last on a frozen lake in Gunma Prefecture, central Japan. It started 10 days later than usual because of higher temperatures.
(NHK)
Jan 22
Dangerous stunt by Japanese civil servant gets slammed online.
(soranews24.com)
Jan 22
Japanese Environment Minister Shinjiro Koizumi has called into question Japan's financing of a coal-fired power plant in Vietnam.
(NHK)
Jan 21
Quarantine officials at a port near Tokyo have conducted a drill aimed at preventing the new coronavirus linked to a pneumonia outbreak in China from spreading in Japan.
(NHK)
Jan 21
Online streaming has been very good for the anime industry, opening flows of revenue both domestic and international by delivering the product to ravenous fans in the fastest manner possible. For a while, though, it looked like Studio Ghibli was going to stick to its "physical media-only" policy until the end of time.
(soranews24.com)
Jan 20
Japan will start issuing passports featuring art by ukiyoe master Katsushika Hokusai for people applying as early as February.
(NHK)
Jan 20
The agriculture ministry will propose a new law aimed at preventing the smuggling of genetic materials, such as fertilized eggs and semen, related to wagyu cattle to other countries.
(Japan Times)
---