Chiba Prefectural Police have arrested a 36-year-old man over the alleged assault of a woman in Chiba City with a concrete block, reports the Sankei Shimbun (Jan. 12).
At around 12:40 a.m. on Sunday, Kota Kawashima, a worker in the disassembly industry, allegedly used the block to repeatedly strike the woman, a 25-year-old company employee, in the head on a road in the Shinjuku area of Chuo Ward.
The woman was transported a hospital with injuries not considered life-threatening, the Chiba-Chuo Police Station said.
According to police, the suspect is not acquainted to the woman. During the incident, an acquaintance of the woman who was present tipped off police after leaving the scene.
Officers arriving at the scene used a description of the perpetrator to apprehend Kawashima nearby.
"I struck her in the head with concrete block, but I did not intend to kill," Kawashima was quoted by police in partially denying the allegations.
The suspect also said that he was drunk at the time and "irritated." He added, "I attacked a person who happened to pass by."
12日未明、千葉市中央区で通りすがりの女性の頭をコンクリートブロックで殴ったなどとして、36歳の男が逮捕されました。  自称・千葉県市原市の解体作業員・川島光太容疑者は午前0時40分ごろ、中央区の路上で通りすがりの25歳の女性の後頭部をコンクリートブロックで殴り、けがをさせるなどした疑いが持たれています。警察によりますと、川島容疑者は女性と面識はなく、当時、酒に酔っていました。また、現場周辺にあったコンクリートブロックで後ろから殴ったということです。取り調べに対して「イライラしてやった」などと話しています。警察は動機などについて調べています。
Apr 01
Tokyo Metropolitan Police have arrested a second man over the alleged rape of an intoxicated woman inside a vehicle in Shinjuku Ward two years ago, reports TV Asahi (Mar. 30).
(tokyoreporter.com)
Mar 31
Police in Soka, Saitama Prefecture, have arrested a 46-year-old woman on suspicion of arson and attempted murder after she set fire to her house in order to kill her 16-year-old son.
(Japan Today)
Mar 31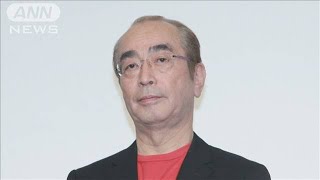 Veteran Japanese comedian Shimura Ken passed away on Sunday night at a hospital in Tokyo. The 70-year-old comedy icon was confirmed to have been infected with coronavirus.
(NHK)
Mar 30
The Tokyo Olympics and Paralympics organizing committee will likely support the idea of delaying the Games to July of next year.
(NHK)
Mar 26
Tokyo governor is calling on residents in the city to stay home this coming weekend unless they absolutely need to go out.
(NHK)
Mar 24
Prime Minister Shinzo Abe and International Olympic Committee President Thomas Bach agreed Tuesday to postpone this summer's Tokyo Olympics for one year due to the coronavirus pandemic, the Japanese leader said.
(NHK)
Mar 23
Princess Aiko, the daughter of Japan's Emperor and Empress, has attended her graduation ceremony at Gakushuin Girls' Senior High School in Tokyo.
(NHK)
Mar 21
Hyogo Prefectural Police have disciplined a police sergeant in Amagasaki City for engaging in sex with a subordinate female officer while on duty, reports the Sankei Shimbun (Mar. 19).
(tokyoreporter.com)
Mar 21
The quarantine station at Narita airport has been temporarily closed, as one of the airport workers accidentally dropped a glass tube containing a coronavirus reagent. Reports say that the worker dropped the tube earlier this month, contaminating the whole room.
(soranews24.com)
Mar 20
A man at the center of a high-profile child abuse case was sentenced to 16 years in prison Thursday for causing the death of his 10-year-old daughter.
(Japan Times)
---