A Tokyo-based Australian journalist and father was given a suspended prison term of six months by the Tokyo District Court on Wednesday for illegally trespassing into a building complex where his in-laws live in Tokyo's Suginami Ward in October, in what the journalist said was an attempt to check on his children after a powerful typhoon.
Presiding Judge Yuichi Tada said that evidence confirmed the illegal intrusion by freelance sports writer Scott McIntyre into the common area of the building where the in-laws live. McIntyre repeatedly called on the intercom and refused to leave despite warnings from police, according to the ruling.
Tada said that his "criminal responsibility should not be taken lightly" and should not be concluded as a mere violation of the law.
The ruling was also pronounced in English through an interpreter.
The trial has drawn attention of overseas media outlets as they pointed to difficulties faced by parents here, in particular fathers, who often lose access to their children after their partners take them away. In Japan, mothers are typically given custody rights after divorce.
McIntyre and his wife have been going through divorce proceedings.
The former correspondent for Australia's public TV network SBS has claimed he hasn't been able to contact his 11-year-old daughter and 8-year-old son since May, alleging that his wife abducted them.
McIntyre, who said he won't appeal the decision, also criticized the lengthy detention period by authorities and harsh living conditions during his detainment.
"My part of this case is over but what's not over is the situation with my children. I haven't seen my children now for almost 250 days," McIntyre said. "They were taken … without my permission, without my consent."
Under the Japanese Penal Code, people who trespass into another person's residence can be punished with imprisonment of up to three years or a fine of up to ¥100,000.
Apr 01
With the recent passing of Japanese comedy legend Ken Shimura due to complications of a COVID-19 infection, everyone has been looking back on his many accomplishments in music, comedy, and entertainment in general.
(soranews24.com)
Apr 01
Tokyo Metropolitan Police have arrested a second man over the alleged rape of an intoxicated woman inside a vehicle in Shinjuku Ward two years ago, reports TV Asahi (Mar. 30).
(tokyoreporter.com)
Mar 31
Police in Soka, Saitama Prefecture, have arrested a 46-year-old woman on suspicion of arson and attempted murder after she set fire to her house in order to kill her 16-year-old son.
(Japan Today)
Mar 31
The death sentence for a Japanese man over the mass murder in 2016 of 19 mentally impaired people at a care home near Tokyo was finalized Tuesday as he withdrew his appeal the previous day.
(Kyodo)
Mar 31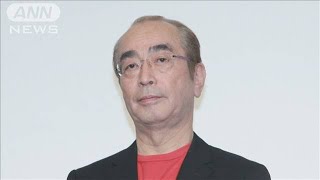 Veteran Japanese comedian Shimura Ken passed away on Sunday night at a hospital in Tokyo. The 70-year-old comedy icon was confirmed to have been infected with coronavirus.
(NHK)
Mar 30
Pretty much everyone who visits Nara stops by the park to feed crackers to the deer, so are the smaller crowds leaving them hungry?
(soranews24.com)
Mar 30
Restaurants in Japan are navigating rough waters amid the COVID-19 pandemic, inspiring new ideas as they try to come up with ways to remain afloat.
(Japan Times)
Mar 28
Female flight attendants working for Japan Airlines will be allowed to wear pants and abandon high heels next month, the company said on Thursday, after a feminist campaign took off.
(Japan Today)
Mar 28
Large queues formed at supermarkets and stores in Tokyo on Friday as residents in the Japanese capital prepared for a weekend at home, after the city's governor called on them to remain indoors to prevent the spread of the coronavirus.
(Japan Today)
Mar 28
A man was arrested Friday on suspicion of obstructing business after he allegedly delayed a domestic flight in Japan on Thursday immediately before takeoff by telling cabin crew he was infected with the novel coronavirus.
(Japan Today)
---