Nipppombashi Street Festa regularly draws over 200,000 people to city's Denden Town neighborhood, but not this year.
As you might expect, Japan has a lot of cosplay events, but few can match the scale of Osaka's Nippombashi Street Festa. Unlike events held inside a convention center or other indoor venues, Street Festa, as its name implies, takes place on the streets of Osaka's Denden Town electronics district, the biggest otaku gathering point in central Japan.
With street traffic shut down for the event's cosplay parade and no charged admission for spectators, Street Festa draws some 200,000 people in a typical year, and in 2015 brought roughly 250,000 cosplay fans to the neighborhood.
However, the event's organizers have sent out a notice that this year's Street Festa, which was scheduled to take place on Sunday, March 15, has been cancelled. The reason? Concerns about the continuing coronavirus situation.
Street Festa's festivities have huge numbers of people standing in close proximity to one another for extended periods of time, conditions that could lead to transmission of the virus should a carrier be present. Making things especially worrisome is that March is the height of cedar pollen allergy season in Japan. With hayfever symptoms having some similarities to those for early-onset pneumonia, it could be especially difficult to notice dangerous conditions, especially with Japan's ongoing nationwide shortage of surgical masks.
Apr 03
A record 4,321 individuals were involved in cannabis cases in Japan last year, up 743 from the previous year for the sixth consecutive year of increase, with abuse of the drug by young people showing a marked rise, police said Thursday.
(Kyodo)
Apr 02
Tokyo's Shinjuku Ward officials say the coronavirus infection is spreading in Kabukicho and other entertainment and amusement districts in the ward.
(NHK)
Apr 02
The Tokyo Metropolitan Government has put into full force an ordinance that virtually bans indoor smoking at restaurants with employees.
(NHK)
Apr 01
With the recent passing of Japanese comedy legend Ken Shimura due to complications of a COVID-19 infection, everyone has been looking back on his many accomplishments in music, comedy, and entertainment in general.
(soranews24.com)
Apr 01
Tokyo Metropolitan Police have arrested a second man over the alleged rape of an intoxicated woman inside a vehicle in Shinjuku Ward two years ago, reports TV Asahi (Mar. 30).
(tokyoreporter.com)
Mar 31
Police in Soka, Saitama Prefecture, have arrested a 46-year-old woman on suspicion of arson and attempted murder after she set fire to her house in order to kill her 16-year-old son.
(Japan Today)
Mar 31
The death sentence for a Japanese man over the mass murder in 2016 of 19 mentally impaired people at a care home near Tokyo was finalized Tuesday as he withdrew his appeal the previous day.
(Kyodo)
Mar 31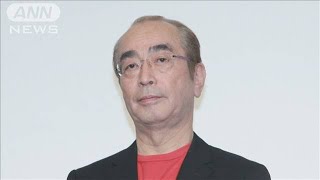 Veteran Japanese comedian Shimura Ken passed away on Sunday night at a hospital in Tokyo. The 70-year-old comedy icon was confirmed to have been infected with coronavirus.
(NHK)
Mar 30
Pretty much everyone who visits Nara stops by the park to feed crackers to the deer, so are the smaller crowds leaving them hungry?
(soranews24.com)
Mar 30
Restaurants in Japan are navigating rough waters amid the COVID-19 pandemic, inspiring new ideas as they try to come up with ways to remain afloat.
(Japan Times)
---