Tokyo Metropolitan Police have arrested a 52-year-old man who is suspected of swindling more than 100 restaurants by making false claims about cleanliness, reports the Asahi Shimbun (Feb. 19).
On May 19, 2019, Taro Takeuchi, of no known occupation, told the manager of a restaurant in Tokyo's Koto Ward that his "pants became dirty due to the dirty table." He added, "If I buy the same item again, it'll cost between 10,000 and 20,000 yen."
Takeuchi is alleged to have later defrauded the restaurant out of 30,000 yen in cash.
Upon his arrest on suspicion of fraud, Takeuchi admitted to the allegations. "I did it to cover living expenses," the suspect was quoted by the Fukagawa Police Station.
According to police, he is believed to have carried out the ruse in the Kyushu, Chubu and Kantor regions. "Since July, 2018, I have done this more than 100 times nationwide," Takeuchi added.
Police apprehended Takeuchi after an examination of security camera footage in the Koto restaurant showed the suspect pulling chocolate out of his pocket and smearing it on the table and his pants.
Apr 03
A record 4,321 individuals were involved in cannabis cases in Japan last year, up 743 from the previous year for the sixth consecutive year of increase, with abuse of the drug by young people showing a marked rise, police said Thursday.
(Kyodo)
Apr 02
Tokyo's Shinjuku Ward officials say the coronavirus infection is spreading in Kabukicho and other entertainment and amusement districts in the ward.
(NHK)
Apr 02
The Tokyo Metropolitan Government has put into full force an ordinance that virtually bans indoor smoking at restaurants with employees.
(NHK)
Apr 01
With the recent passing of Japanese comedy legend Ken Shimura due to complications of a COVID-19 infection, everyone has been looking back on his many accomplishments in music, comedy, and entertainment in general.
(soranews24.com)
Apr 01
Tokyo Metropolitan Police have arrested a second man over the alleged rape of an intoxicated woman inside a vehicle in Shinjuku Ward two years ago, reports TV Asahi (Mar. 30).
(tokyoreporter.com)
Mar 31
Police in Soka, Saitama Prefecture, have arrested a 46-year-old woman on suspicion of arson and attempted murder after she set fire to her house in order to kill her 16-year-old son.
(Japan Today)
Mar 31
The death sentence for a Japanese man over the mass murder in 2016 of 19 mentally impaired people at a care home near Tokyo was finalized Tuesday as he withdrew his appeal the previous day.
(Kyodo)
Mar 31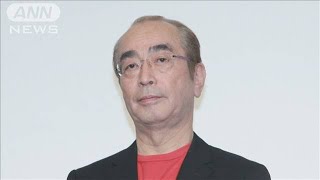 Veteran Japanese comedian Shimura Ken passed away on Sunday night at a hospital in Tokyo. The 70-year-old comedy icon was confirmed to have been infected with coronavirus.
(NHK)
Mar 30
Pretty much everyone who visits Nara stops by the park to feed crackers to the deer, so are the smaller crowds leaving them hungry?
(soranews24.com)
Mar 30
Restaurants in Japan are navigating rough waters amid the COVID-19 pandemic, inspiring new ideas as they try to come up with ways to remain afloat.
(Japan Times)
---