Toei Kyoto Studio Park, also known as Toei Uzumasa Eigamura, is central Japan's overlooked theme park.
Universal Studios Japan, located over the prefectural border in Osaka, seems to get all the flashy stuff, like the Wizarding World of Harry Potter, a limited-time Final Famtasy roller coaster, and the upcoming Super Nintendo World expansion.
But this summer, Toei Eigamura is getting a new attraction that's going to be very hard to ignore: a gigantic, possibly life-sized Evangelion statue.
We say "possibly life-sized" because in addition to being vague about several plot points and the meaning of much of its symbolism, the Evangelion anime franchise is notoriously fuzzy on exactly how big the Evas are, other than giant enough to qualify as part of the "giant robot" genre. What we do know for sure is that Toei Eigamura's Eva Unit-01 statue, whose torso rises from a pool of blood-red LCL, will be 15 meters (49.2 feet) tall, making its upper body completely to scale for certain scenes in the series. As further proof of this, visitors will have the opportunity to stand on Unit-01's palm and pose for pictures.
But why settle for just hopping on Unit-01's hand, when you can hop into its entry plug, the cylindrical cockpit from which the mecha is controlled? According to the statue's backstory, the Kyoto branch of Evangelion manufacturer/operator Nerv is recruiting new Eva pilots, and candidates will be subjected to various aptitude tests, culminating with taking a seat in the entry plug, grabbing the controls, and measuring your synchronization rate.
Jul 13
The new coronavirus infection count has been rising across the nation with more than 200 cases reported in Tokyo on Sunday.
(NHK)
Jul 13
More heavy rain is expected in eastern and western Japan through Tuesday. Meteorological Agency officials say people should remain on alert for landslides and flooding.
(NHK)
Jul 13
A national facility devoted to the indigenous Ainu people and their culture opens on Sunday in their ancestral region of Hokkaido in northern Japan.
(NHK)
Jul 13
Heavy rain has toppled an ancient cedar tree at a shrine in Gifu Prefecture, central Japan.
(NHK)
Jul 13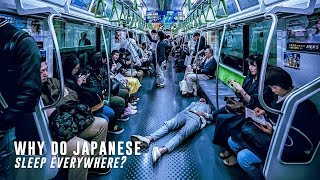 Japanese in their 20s and early 30s are going to bed earlier and sleeping about eight hours a day, 40 to 50 minutes longer than the same demographic did 10 years ago, according to a recent survey.
(Japan Times)
Jul 13
Welcome to my secret Tokyo hideout (when it rains) near Tokyo Station and the Imperial Palace.
(ONLY in JAPAN)
Jul 13
Tokyo Metropolitan Police have arrested the manager and an employee of a massage parlor operating illegally in the red-light district of Kabukicho, reports TV Asahi (July 4).
(tokyoreporter.com)
Jul 13
On July 4th, a rescue team carried out a helicopter operation to save a woman and a cat stranded in the floodwaters in Japan's Hitoyoshi.
(RT)
Jul 12
Heavy rain continues to fall intermittently in Gifu and Nagano Prefectures, central Japan, and in Kumamoto Prefecture, southwestern Japan. The earth had been loosened and dikes had been damaged in some areas, raising the risks of further floods and mudslides.
(NHK)
Jul 12
Two U.S. Marine bases in Okinawa have been put on lockdown by the military with 61 coronavirus cases confirmed this week, the prefectural government said Saturday.
(Kyodo)
---